Een platform voor interne communicatie
Intranet: wat brengt het ons?

Met een intranet creëer je een centrum voor interne communicatie en samenwerking binnen je organisatie. Dit kun je zien als de ideale digitale werkplek waarmee je medewerkersbetrokkenheid creëert, maar ook kennisdeling in je organisatie bevordert.
Tegenwoordig praten we dan ook steeds vaker over een social intranet. Waar het traditionele intranet vaak enkel als doel had om informatie te delen, gaat het bij een social intranet meer om interactie. Het is een dynamisch communicatiemiddel om kennis te delen én samen te werken.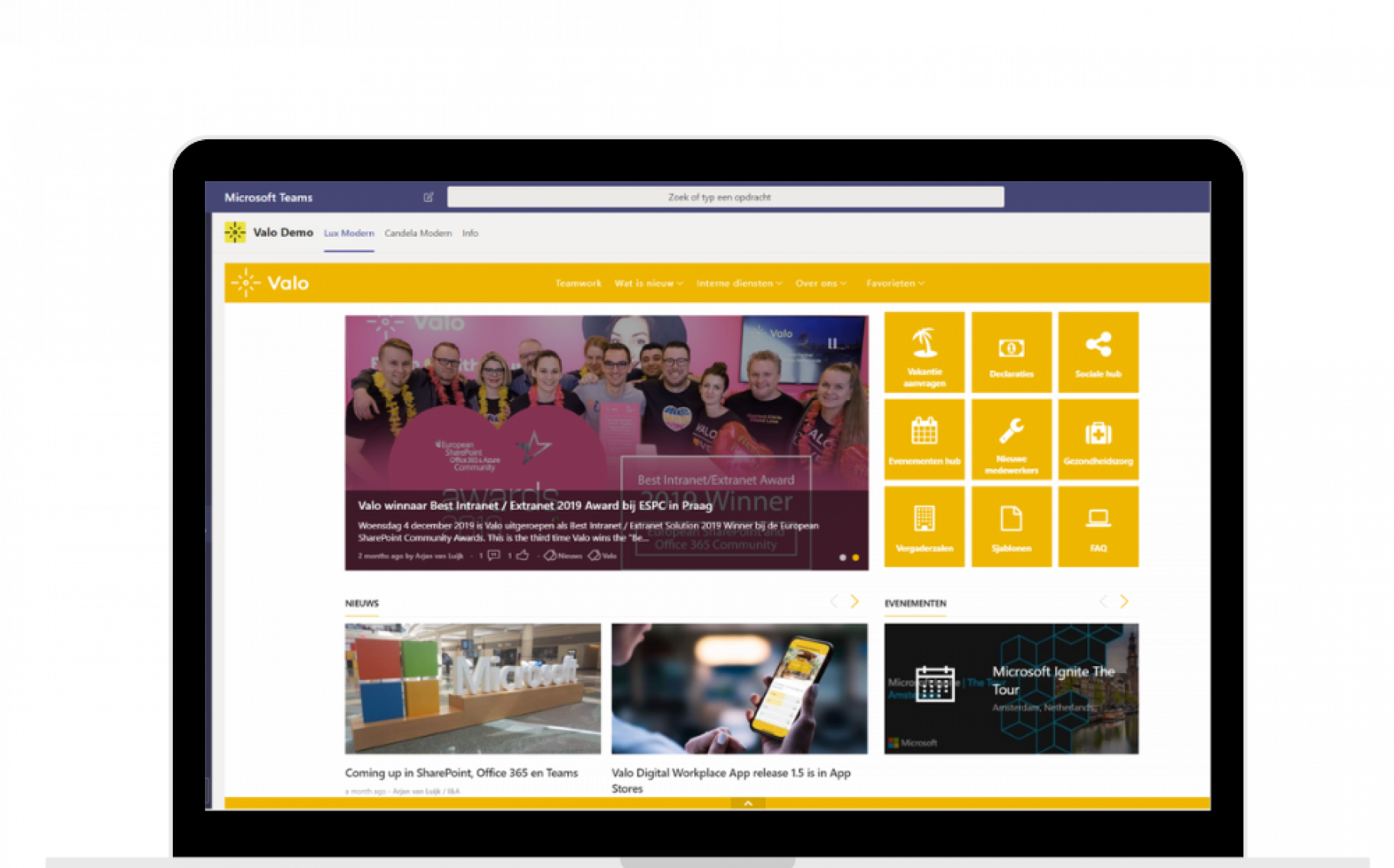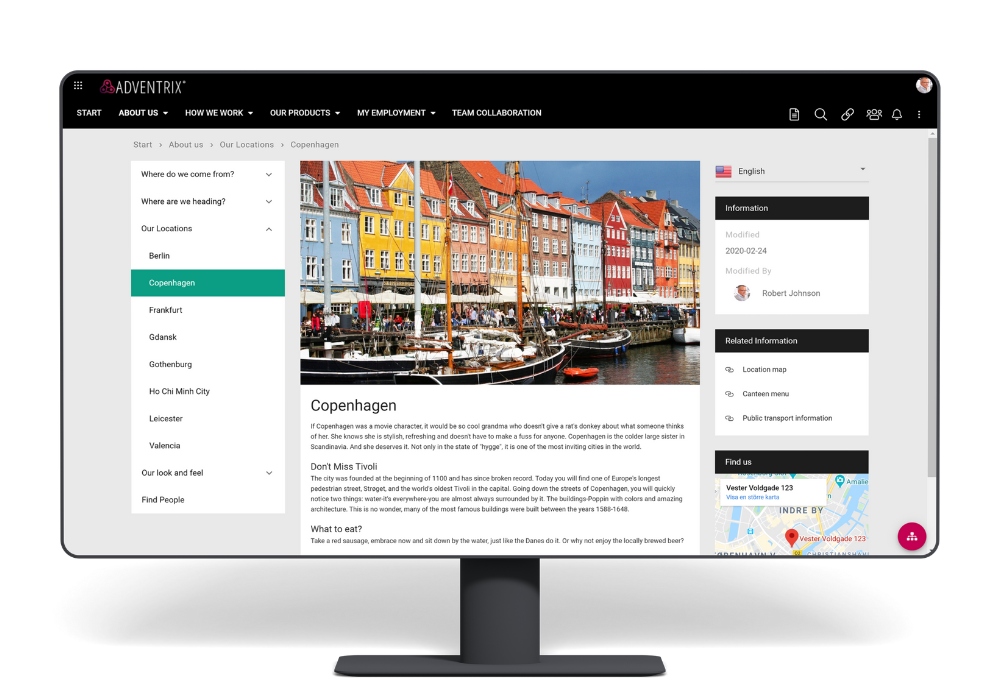 Voordelen voor intranet-gebruikers
Een social intranet zorgt ervoor dat je snel op de hoogte bent van belangrijk nieuws en laat je communiceren met collega's. Door de integratie met Microsoft 365 heb je in no-time die collega gevonden en kun je gemakkelijk samenwerken in groepen. Je deelt in een handomdraai ideeën of documenten en dat zorgt uiteindelijk voor dat je meer betrokkenheid voelt bij de organisatie (en dat verhoogt je productiviteit!).
Een add-on of toch SharePoint?
Wanneer je een intranet wilt realiseren voor jouw organisatie, dan zijn er heel wat wegen die naar Rome leiden. Je kunt kiezen voor een intranet op basis van standaard SharePoint; waar je toch al gebruik van maakt. Maar er bestaan ook oplossingen bovenop je Microsoft-omgeving die specifiek ontwikkeld zijn voor het bevorderen van de samenwerking en kennisdeling Daarover lees je verderop meer.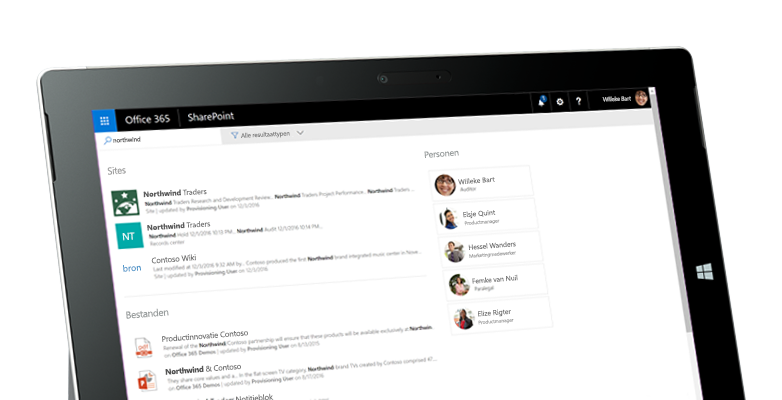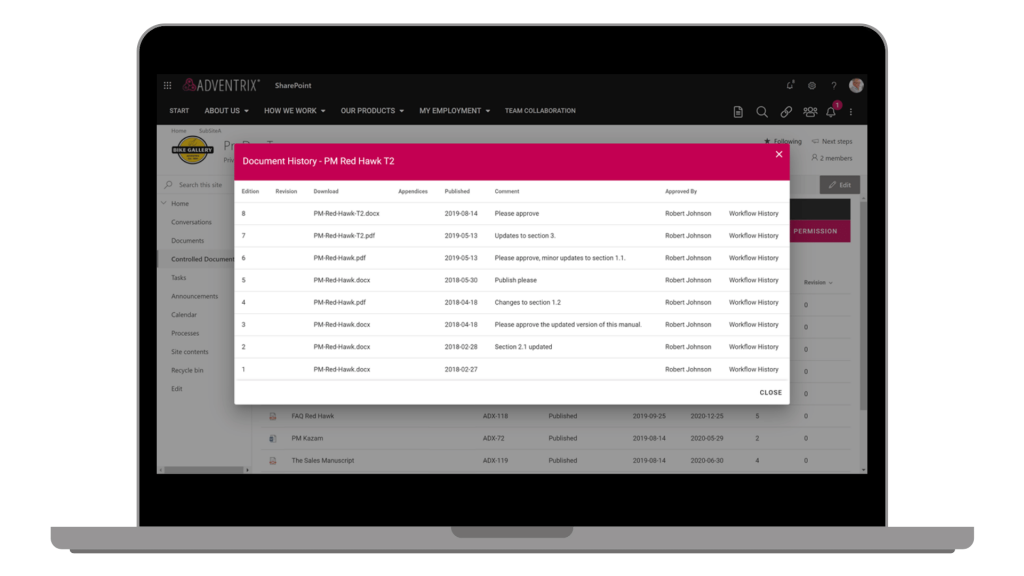 Vanuit marketing en communicatie
Wil jij een intranet beheren vanuit marketing/communicatie? Dan zijn Valo of Omnia namen om te onthouden. Ze leveren extra functionaliteit in termen van beheer, analyse  en contentfuncties die ervoor zorgen dat jij als MarCom professional volledig in control bent. Doordat je gebruikmaakt van bestaande tooling zijn implementatie projecten behapbaar.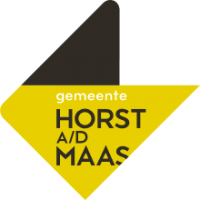 Als ik zie hoe je kunt reageren op het intranet en hoe veel meer betrokken de medewerkers zijn bij dingen die binnen de organisatie spelen, vind ik dat een meerwaarde. Ook dat je zelf berichten kunt delen die misschien niet need-to-know zijn maar wel nice-to-know zie ik zeker als groot voordeel.
Omnia: empower your workforce
Omnia is een oplossing die het inrichten en onderhouden van jouw intranet vereenvoudigt. Het kan ook integreren met Teams of Yammer om de samenwerking nog meer te ondersteunen. Omnia intranet zorgt voor een centrale gebruikersvriendelijke ervaring waarbij gebruikgemaakt wordt van Microsoft 365 en SharePoint. Zonder afhankelijk te zijn van IT of diepgaande kennis van Microsoft 365 kun je zelf achter de knoppen zitten als functioneel verantwoordelijke. 
Omnia heeft een eigen mobiele medewerkers-app en biedt meer functies op het gebied van branding, notificaties en personalisatie. Je gebruikers ervaren het als eigen portaal.  
Het bekroonde Valo-intranet
Een andere bekende in de markt van de digitale werkplek en het zogenoemde social intranet is Staffbase Valo. Inmiddels heeft Valo al meer dan 2,5 miljoen gebruikers die dagelijks hun werkdag starten met Valo. Het biedt verschillende tools, allemaal werken vanuit Microsoft 365. Daarmee verbetert en vereenvoudigt Valo de samenwerking en stelt het medewerkers in staat om volledig te profiteren van alles wat Microsoft 365 biedt.
Whitepaper: Valo als complete digitale werkplek
Meer weten over alle Valo componenten? Download nu onze whitepaper en leer waarom Valo jouw digitale werkplek versterkt!