Veel bedrijven maken gebruik van een intranet. Het biedt namelijk allerlei voordelen en het kan heel goed helpen bij verschillende interne communicatie-uitdagingen. Zo draagt het bij aan meer betrokkenheid, kan het de tevredenheid van je werknemers verhogen én helpt het bij de verbinding. Simpel gezegd heeft een intranet grote impact op de communicatie binnen je organisatie. Wij benoemen hieronder vijf uitdagingen die je tegenkomt als communicatieprofessional waarbij een intranet een enorm verschil kan maken.
1. Zonder communicatie geen succes
We kennen het allemaal: de eilandencultuur. Meestal het gevolg van een op vakgebied georganiseerde structuur binnen de organisatie. Maar hoe creëer je nou meer eenheid?
Communicatie tussen afdelingen is essentieel voor het goed presteren van medewerkers en daarmee het succes van je organisatie. Je kunt werknemers helpen bij deze communicatie door het intranet als medium in te zetten. Afdelingen kunnen efficiënter communiceren, doordat je onder andere gemakkelijk collega's kan opzoeken en kan samenwerken in groepen. Zo ontstaat er een eenheid tussen de verschillende eilanden. Het wordt dé centrale plek voor alle medewerkers en biedt een nieuwe manier van informatie delen.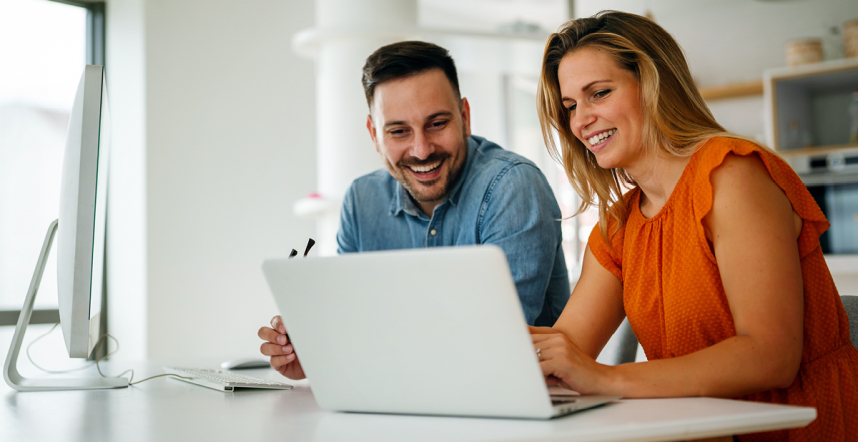 2.   Een gebrek aan betrokkenheid?
Een betrokken medewerker is een tevreden medewerker. Uit onderzoek van Gallup blijkt dat één op de tien werknemers zich écht betrokken voelt bij zijn werk. Hoe kunnen we deze betrokkenheid vergroten? Met een intranet!
Het intranet stelt medewerkers in staat om met elkaar te communiceren en belangrijke informatie te delen op een eenvoudige en laagdrempelige manier. Het helpt hierbij om het intranet de plek te maken waar medewerkers hun dag starten. Dit bereik je bijvoorbeeld door een koppeling met andere applicaties, denk aan de HR-app of je CRM-systeem.
3.   Top-down vs. bottom-up
Maak naast top-down gesprekken ook bottom-up conversaties mogelijk via het intranet. Het intranet is bij uitstek een platform waar medewerkers een stem krijgen. Je zou hier bijvoorbeeld Viva Engage voor kunnen inzetten. Engage is het nieuwe Yammer met interessante nieuwe functies. Meer over Viva…
Praat daarnaast ook over mogelijke verbeterpunten binnen de organisatie en geef medewerkers het gevoel dat ook zij impact kunnen maken. Niets is zo belangrijk als de betrokkenheid en input van je medewerkers. Het intranet kan je helpen bij het verzamelen van deze informatie zodat je hier ook daadwerkelijk iets mee kan doen. Er is altijd ruimte voor verbetering, toch?
4.   'Wat vind ik waar?'
De productiviteit en samenwerking lijden eronder; informatie staat op verschillende plekken en er is niet één systeem waar medewerkers belangrijke informatie terugvinden.
Met het intranet is dit verleden tijd. Je kunt gemakkelijk informatie en bestanden delen en het wordt de verzamelplaats voor alle relevante informatie binnen de organisatie. Door je intranet onderdeel te maken van Microsoft 365, zijn niet alleen de communicatiestukken maar ook ieders werk in de cloud binnen handbereik. Koppel daarnaast je systemen en zorg zo voor meer overzicht.
5.   Het ouderwetse 'papierwerk'
'Tijd besparen', dat horen we graag! Met het intranet kun je verouderde processen gemakkelijk digitaliseren en automatiseren om zo tijd te besparen. Denk aan zaken zoals het goedkeuren van documenten, verlofaanvragen of onkostennota's.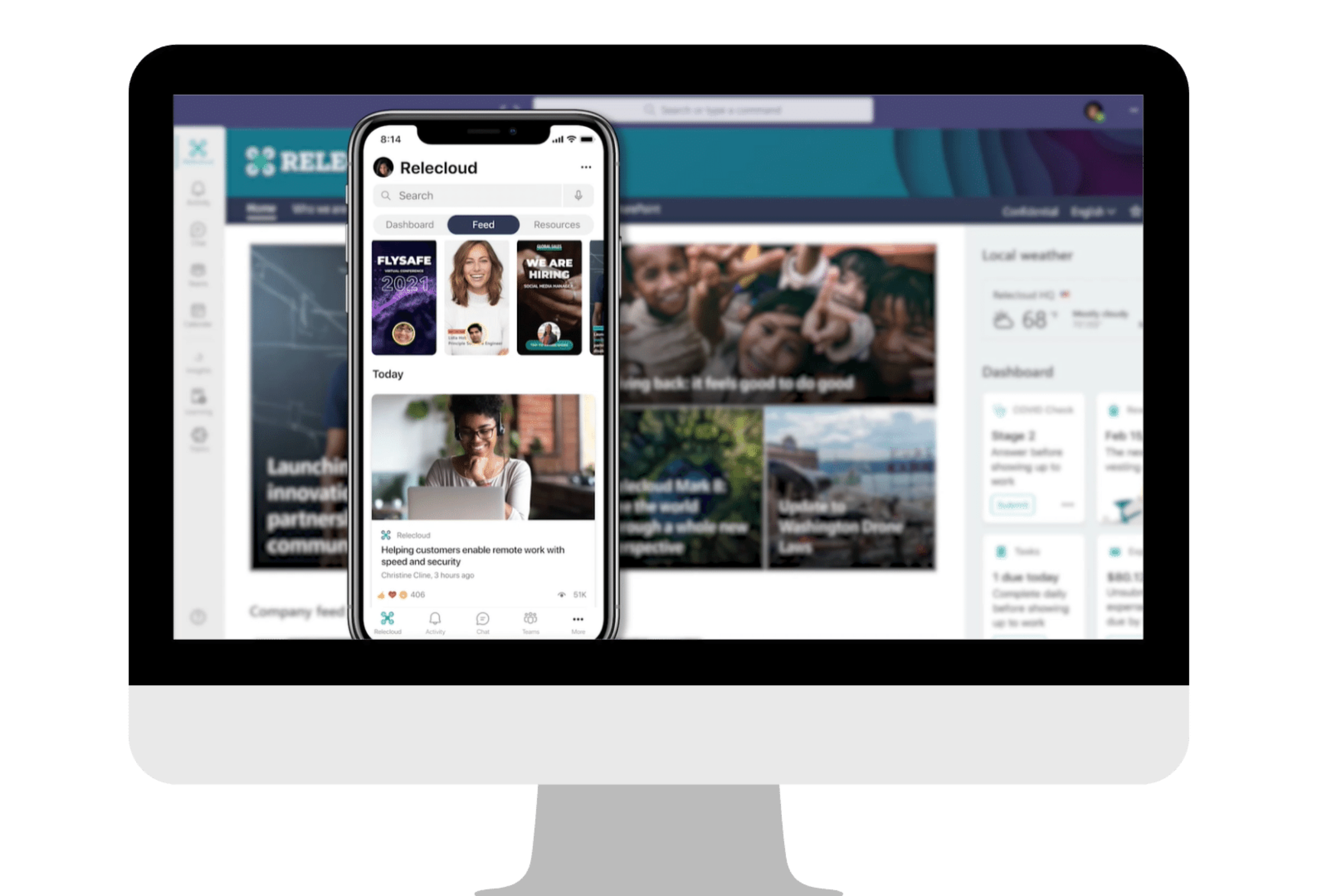 Starten met een intranet?
Kortom, het intranet mag niet ontbreken binnen jouw interne communicatiestrategie. Het biedt een centrale plek, geeft je medewerkers een stem en vereenvoudigt processen.
Wil je ook een intranet implementeren binnen jouw organisatie? Daar ligt de kracht van c)solutions. Wij hebben al heel wat organisaties geholpen aan een passend intranet. Ben je benieuwd naar de mogelijkheden? Vul het formulier hiernaast in en we mailen je onze whitepaper met verschillende intranetten die wij implementeren. Heb je een specifieke vraag? Neem dan contact op met onze salesmanager Eric Bolten.
Vraag de intranet whitepaper aan