Bomen groeien nu eenmaal niet tot in de hemel. Dat is een bekend gegeven. Uiteraard geldt dit ook voor het opzetten van een intranet. De kosten hiervoor variëren en zijn afhankelijk van verschillende factoren. Denk hierbij aan de omvang en complexiteit van het intranet, de benodigde functionaliteiten en het gebruikte platform.
Elk businessproject zal geld kosten. Daar kunnen we niet omheen. Het is dan fijn om van tevoren een grove schatting te maken en in elk geval te weten met welke kostenposten je te maken krijgt. Daar gaat deze blog over.
Licentiekosten
Als je kiest voor een intranetplatform, moet je denken aan licentiekosten afhankelijk van het aantal gebruikers en de gewenste functionaliteiten. Deze kosten kunnen al afgevangen worden door bijvoorbeeld je Microsoft 365 licentie of een extra bedrag per maand per gebruiker (afhankelijk van het gekozen platform).
Implementatie- en ontwikkelingskosten
Het opzetten en aanpassen van een intranet vereist vaak technische expertise. Als je dit intern doet, moeten de kosten van ontwikkelaars of IT-medewerkers worden overwogen. Als je het extern uitbesteedt, zijn er kosten voor het inhuren van een externe consultant.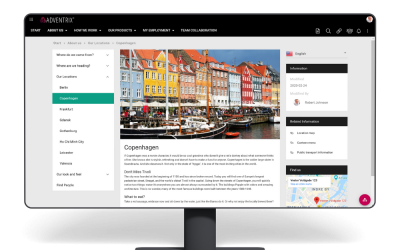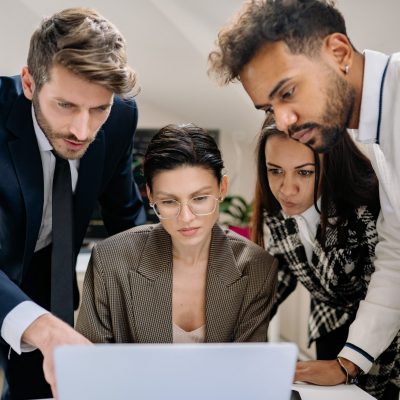 Aanpassingen en maatwerk
Als je specifieke functionaliteiten, ontwerp-aanpassingen of integraties met andere systemen nodig hebt, gelden er meestal extra kosten voor maatwerkontwikkeling.
Training en ondersteuning
Het is belangrijk om bij de opzet van een intranet rekening te houden met de kosten van training van je teamleden. Een project valt of staat namelijk met een goede adoptie. Pas als medewerkers weten wat het doel is van het intranet en hoe ze dit moeten gebruiken, zal jouw intranet een succes worden.
Infrastructuur en hosting
Kies je ervoor om een intranet lokaal te hosten? Denk dan aan de kosten van infrastructuur zoals servers en netwerkapparatuur. Ga je voor een cloudgebaseerde oplossing zoals Microsoft 365, dan heb je hier geen extra kosten aan.
De kosten in de hand houden
Tijdens de implementatie kun je de kosten van een intranet drukken door bijvoorbeeld alleen gebruik te maken van standaard bouwblokken en geen maatwerk toe te staan. Verder kan een gefaseerde aanpak (in scope) ook helpen om kosten te reduceren. Je start met een beperkte basis die je langzamerhand uitbreidt.
Als je team technisch onderlegd is of training heeft gehad, kun je ervoor kiezen om zelf een intranet op te zetten met behulp van beschikbare tools in Microsoft 365 . Dit vereist wellicht iets meer tijd en expertise, maar het kan kostenbesparend zijn als je de ontwikkeling en het onderhoud intern beheert.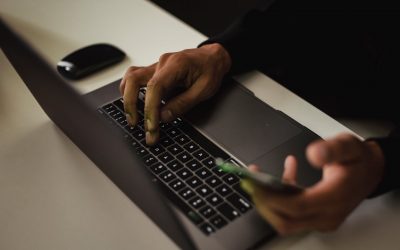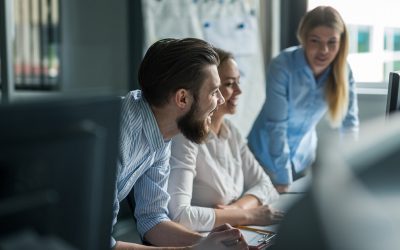 Past een intranet binnen ieder budget?
Het startpunt voor ieder intranet blijft: denk goed na over de behoeften van je team en evalueer welke functionaliteiten essentieel zijn voor jullie intranet. Door te kiezen voor een van de standaardmogelijkheden én de opties te vergelijken, kun je zeker een intranet vinden dat past binnen het budget van je team.
In 5 stappen weten wat intranet gaat kosten?
Ben je benieuwd naar een indicatie van de kosten van een intranet op Microsoft 365? We hebben slechts 5 kenmerken nodig om je een inschatting te kunnen geven. Vul jouw antwoorden in via de tool hiernaast en we sturen je vrijblijvend een indicatie op!