Microsoft Viva is een platform dat helpt om verbonden te blijven met de organisatie. Deze oplossing past perfect bij de manier van werken die veel organisaties inmiddels omarmd hebben; het hybride werken. Het helpt medewerkers effectief te blijven werken, op welke locatie dan ook. Op deze pagina bespreken we de verschillende onderdelen van dit medewerkersplatform. 
Viva Connections
Dit is eigenlijk het middelpunt van Microsoft Viva; het intranet. Het houdt medewerkers op de hoogte van lopende zaken in de organisatie. Je hebt vanuit Connections toegang tot bijvoorbeeld het nieuws, belangrijke bestanden en jouw laatst bezochte SharePoint-sites. Via Viva Connections (samen met de app Engage) wordt de samenwerking op de werkvloer intensiever.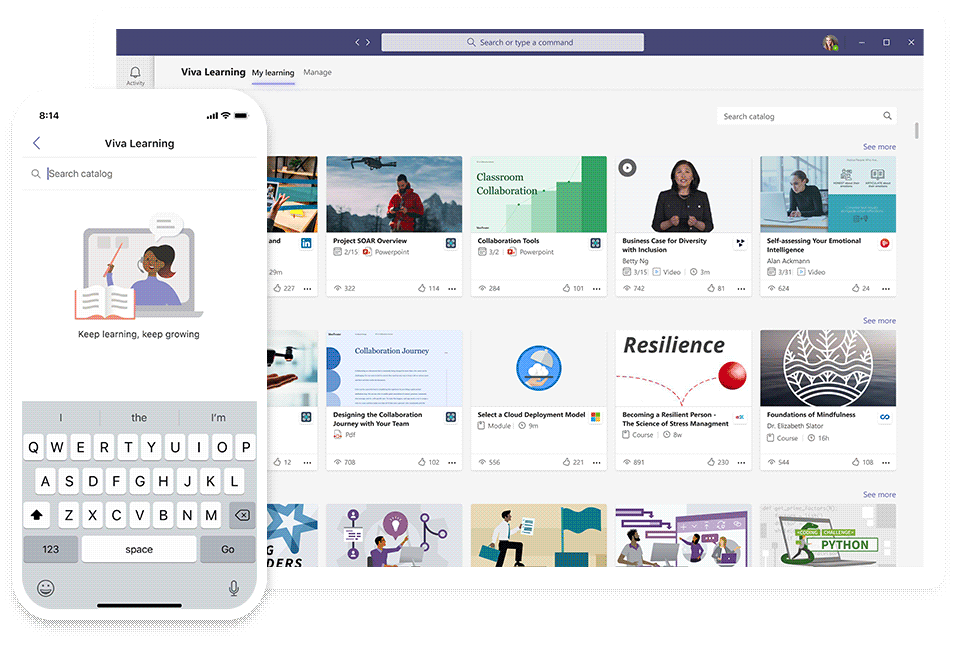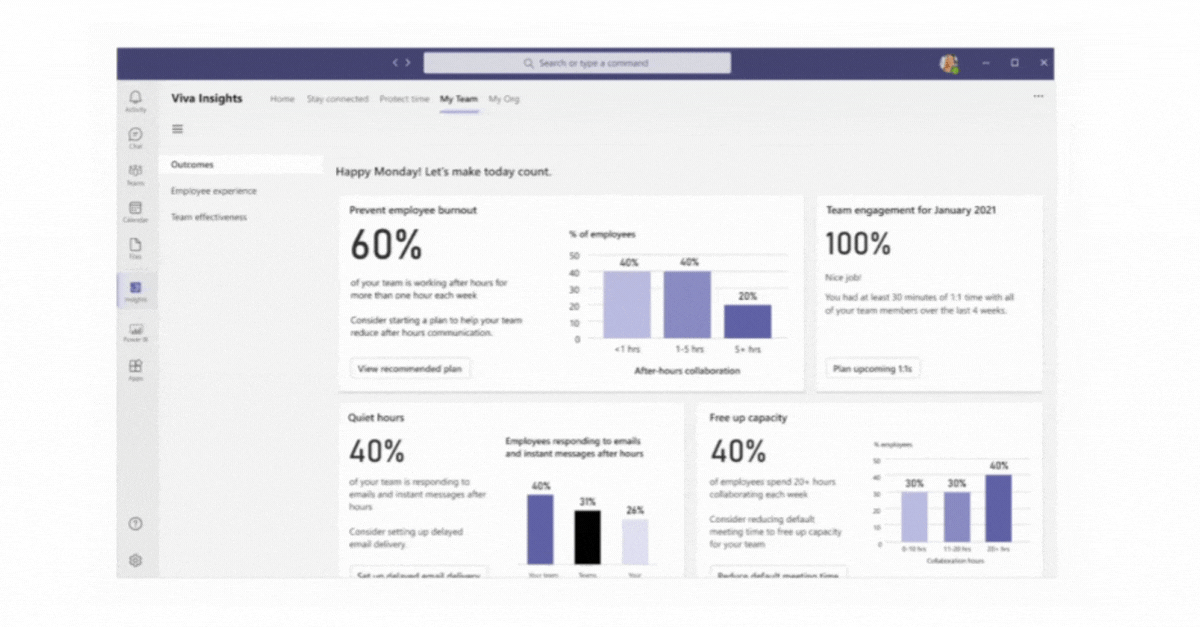 Viva Insights
Met Viva Insights worden gegevens overzichtelijk omgezet naar analyses en bruikbare inzichten. Werknemers krijgen aanbevelingen om productiviteit en welzijn te verbeteren. Zo krijg je bijvoorbeeld aanbevelingen dat je tijd moet vrijmaken voor pauzes als je lang doorwerkt, of dat je juist een focus uurtje moet inlassen waarin je niet gestoord wordt. Een goed voorbeeld waarin bedrijfsresultaat en werknemersgeluk gecombineerd worden. 
Viva Goals
Deze app maakt het makkelijk om de dagelijkse werkzaamheden te koppelen aan strategische prioriteiten. Zo ziet de werknemer ook zijn belang in het grote geheel. De app helpt ook om de belangrijkste doelen intern in de organisatie op elkaar af te stemmen. Zo ontstaat er een hechtere samenwerking tussen teams.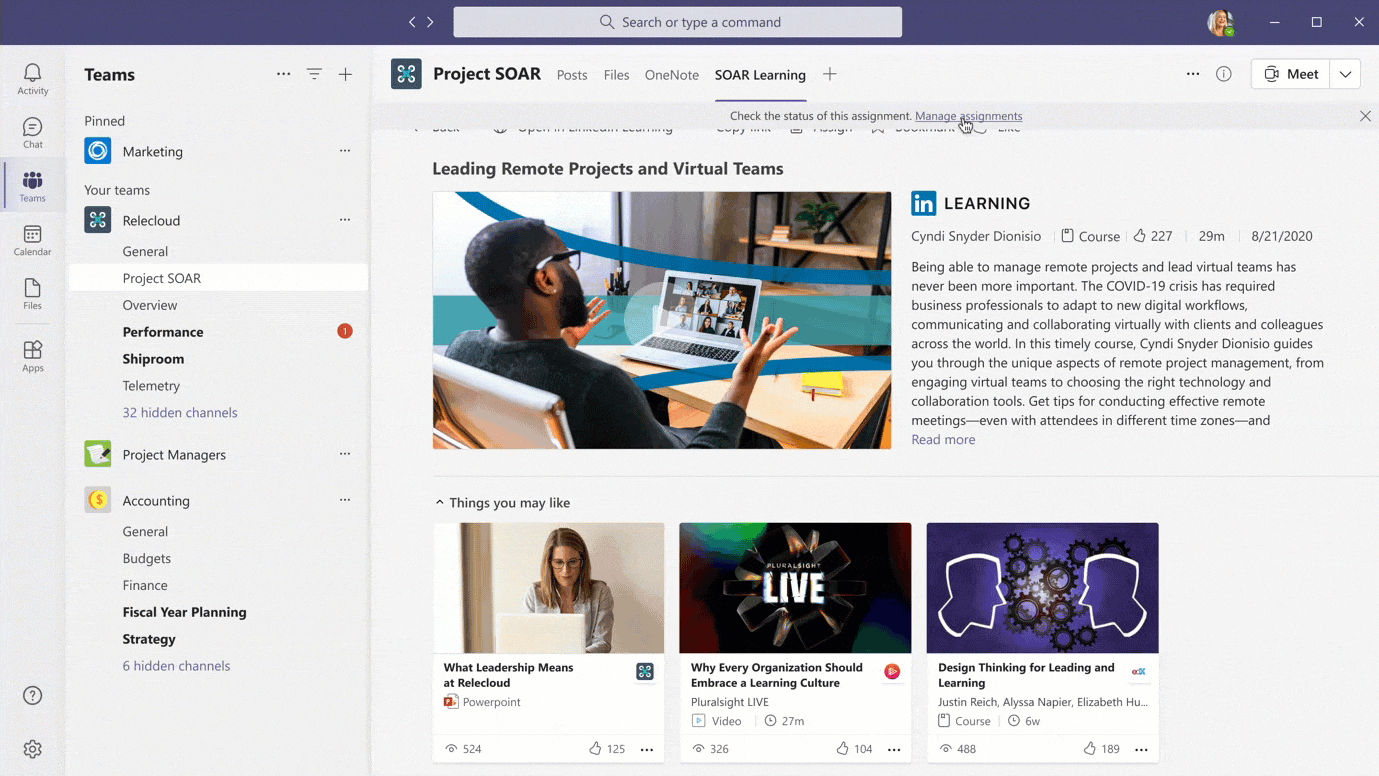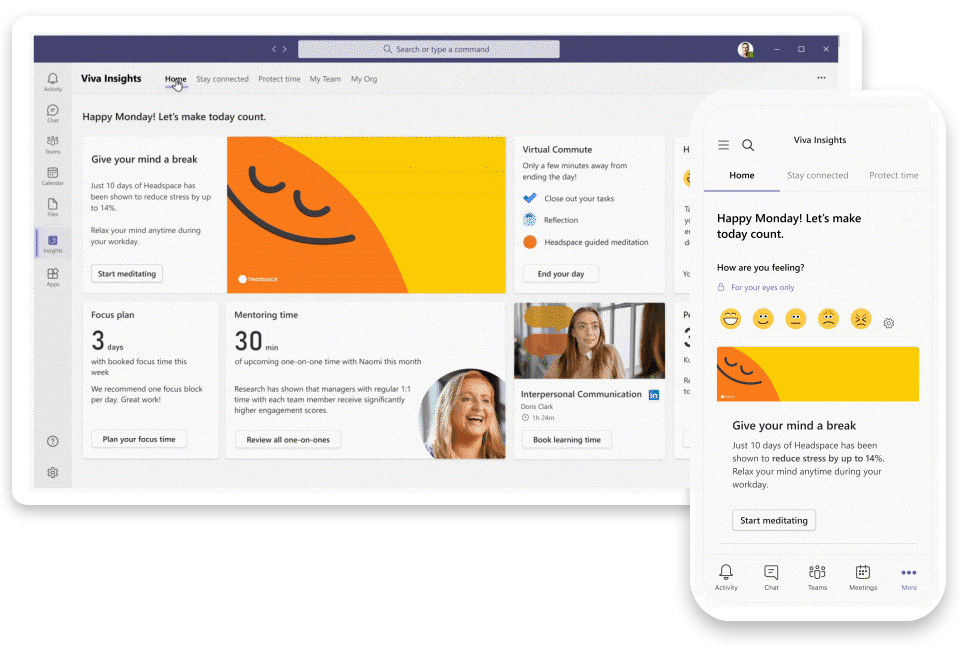 Viva Learning & Topics
Hiermee organiseer je trainingen voor medewerkers. Zo wordt het vinden van relevante informatie makkelijker en het kennisniveau van de medewerker wordt verhoogd. Goed voor de organisatie en de ontwikkeling van het individu. Wederom een win-win situatie. 
Een krachtige tool vanuit het perspectief van Human Resources
Microsoft Viva creëert niet alleen betere bedrijfsresultaten, maar ook blijere medewerkers. Vanuit een HR-perspectief een duidelijke plus. Medewerkers willen tegenwoordig meer dan een goed salaris. Ze willen betrokken worden, gehoord worden en als persoon groeien. Microsoft Viva biedt deze mogelijkheden en combineert persoonlijke groei met zakelijke resultaten.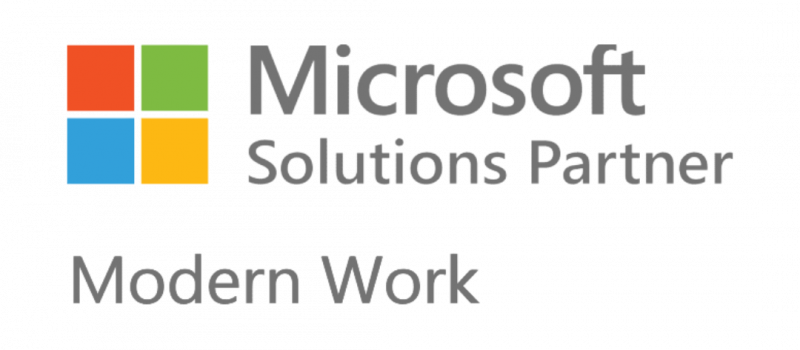 De meerwaarde van Viva
Verbeterde productiviteit door content en expert ontdekking




Het platform zorgt ervoor dat medewerkers de juiste informatie of mensen sneller vinden en dat draagt bij aan de efficiëntie van het bedrijf.

 

Verbeterde werknemers retentie




Door de manier waarop Microsoft Viva samenwerking integreert, voelen medewerkers zich gehoord en gewaardeerd. 

Tijdbesparing




Het platform bespaarde operationele teams tijd door de juiste informatie op een structurele manier aan te bieden. Deze tijd kon weer besteed worden aan andere werkzaamheden.

Snellere inwerkprocedure




De gewonnen tijd die anders gespendeerd wordt aan begeleiding vanuit en wennen aan de organisatie, kan effectief worden ingezet. Het platform realiseert een aanzienlijke besparing op de benodigde inwerktijd.

Verbeterde zakelijke uitkomsten




Het gebruik van Microsoft Viva draagt bij aan de competenties, verbondenheid en motivatie van de medewerker. Onderzoek geeft aan dat medewerkers die duidelijkheid ervaren in hun werkzaamheden 4.5 x meer tevreden zijn. En tevreden werknemers zijn productiever. De eerste vier punten dragen allemaal bij aan betere zakelijke resultaten. 

 
Microsoft

Viva

inzetten voor betere resultaten
Wil je Microsoft Viva inzetten om de werknemerservaring te verbeteren? Of ontvang je graag advies over het  effectief inzetten van een medewerkersplatform? Neem dan contact met ons op voor een kennismaking.