In het digitale tijdperk blijft de informatie in je organisatie maar groeien. Informatie die in veel gevallen verspreid is opgeslagen in documenten, e-mails, USB-sticks en verschillende afdelingsmappen. In een moderne werkplek speelt de vraag naar overzicht en versiebeheer een belangrijke rol. Een documentbeheersysteem in Office 365 biedt een centraal platform om documenten te vinden, structureren, delen, beveiligen en beheren.
Voordelen van DMS software
Er zijn verschillende redenen om voor een centraal, online documentbeheer te kiezen. Een groot voordeel is het gemakkelijk zoeken en vinden van informatie. Uiteraard hebben alleen geautoriseerde personen toegang tot documenten –documentmanagementsoftware zorgt voor een veilige omgeving. Dankzij slim versiebeheer vind je altijd het meest actuele document, en zijn oude documenten óók nog zichtbaar indien nodig. En, ook niet onbelangrijk: door een gekozen levenscyclus met automatische archivering aan te houden blijft de opslaggrootte van de documenten beperkt.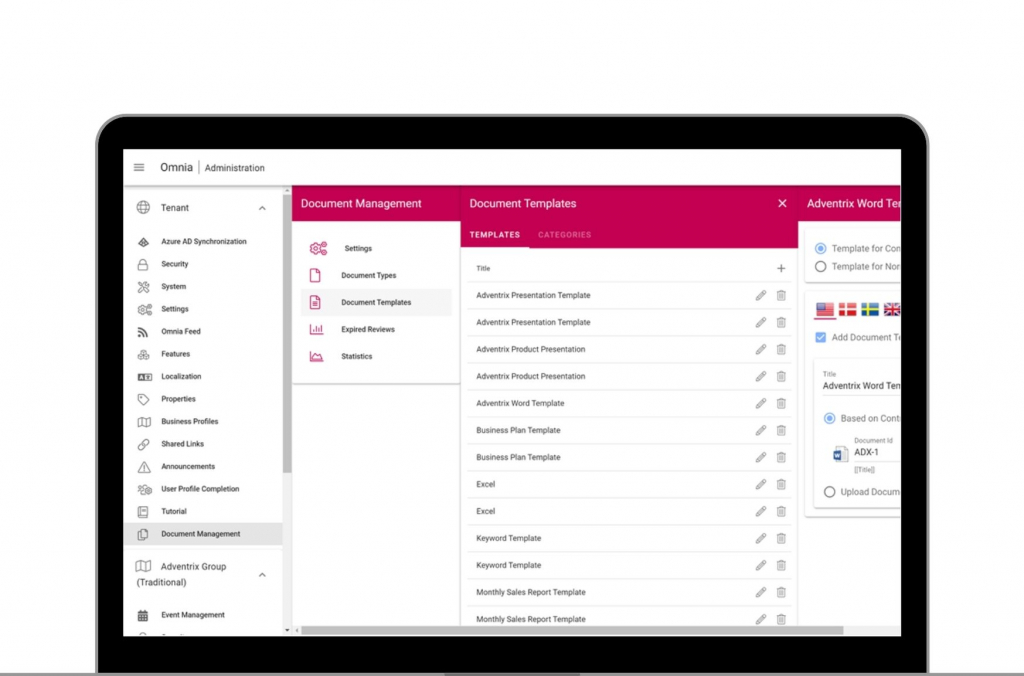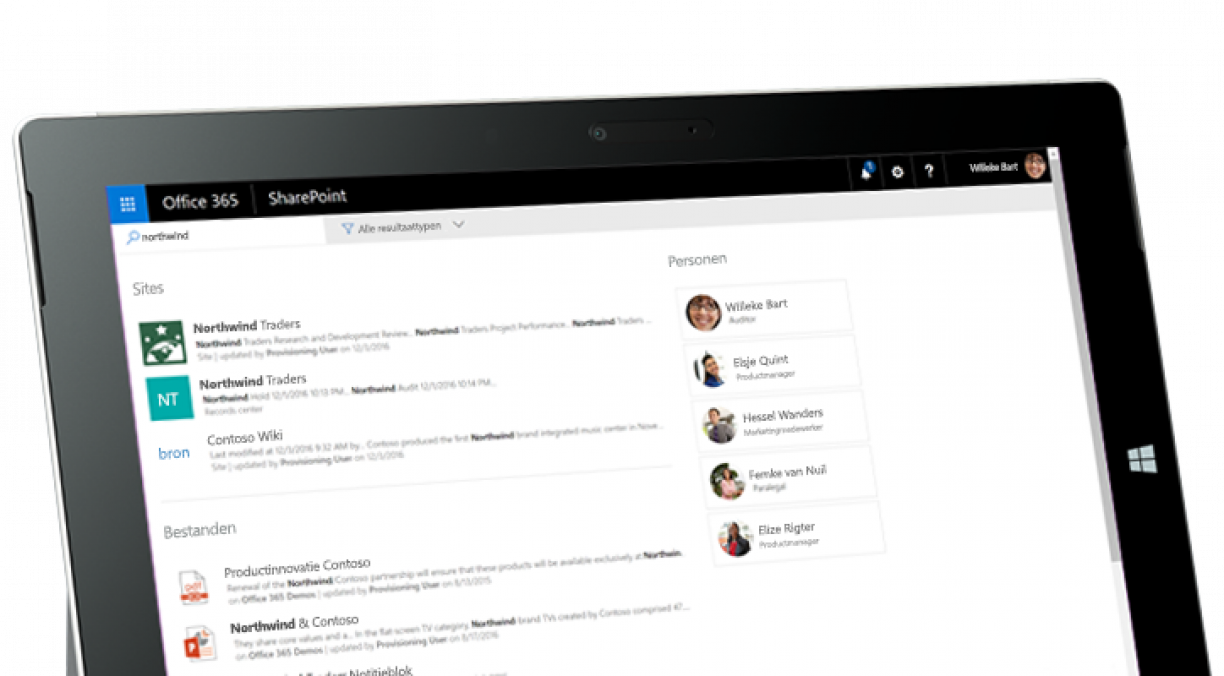 DMS binnen Microsoft
Wij werken met de online documentopslag van Microsoft. Met OneDrive heeft de individuele medewerker om te beginnen altijd zijn documenten bij de hand en bepaalt hij of zij zelf met wie deze documenten worden gedeeld. Office 365 heeft vele innovatieve mogelijkheden om alle documentstromen in jouw bedrijf te structureren. Microsoft Azure biedt de basis voor een cloud-opslag waarin je zelfs met meerdere mensen tegelijkertijd aan een document kunt werken. Dit doe je wellicht al in SharePoint teamsites, maar als documenten bijvoorbeeld tussen sites en in bepaalde templates gedeeld moeten worden dan biedt Omnia DMS meer mogelijkheden.
Omnia documentbeheer in Microsoft 365
Omdat de uitdaging van een efficiënt, centraal documentbeheer vergelijkbaar is binnen heel veel organisaties, is Omnia DMS in vele branches een geschikte oplossing.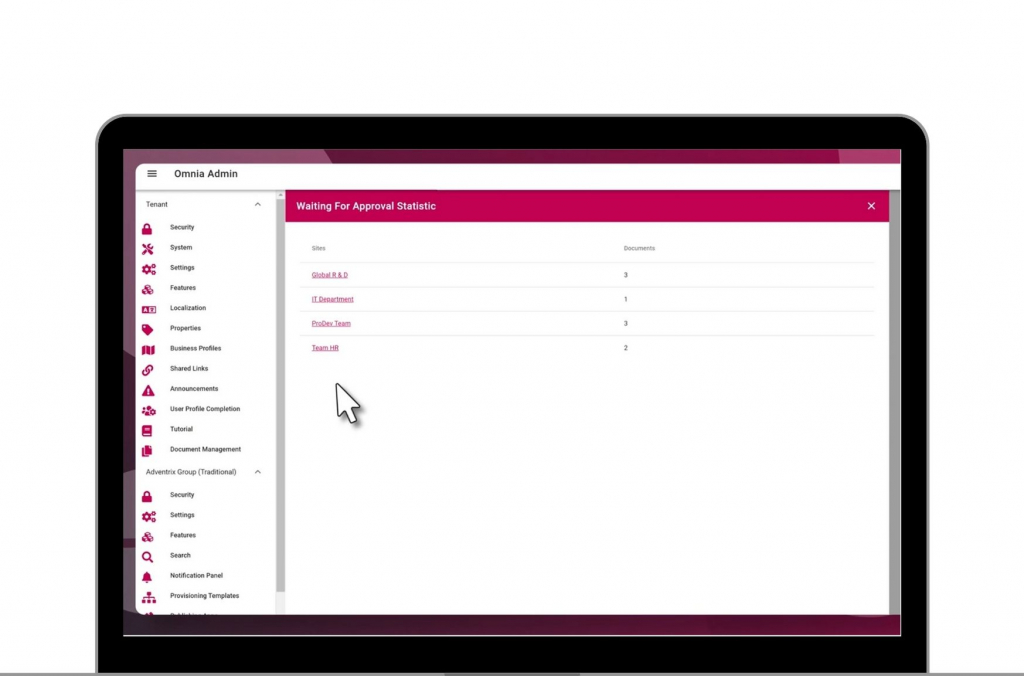 Omnia: een gebruiksvriendelijk én veilig DMS
Eindelijk de mogelijkheid om de laatste versie van het juiste document gemakkelijk terug te vinden! Omnia is volledig geïntegreerd binnen Microsoft en zorgt voor een optimaal documentbeheer door alle bedrijfsdocumenten heen. Voor de eindgebruiker is het daarom erg gebruiksvriendelijk, met uiteraard alleen toegang tot aangewezen documenten, maar ook voor de administrator is het een toegankelijke tool met genoeg mogelijkheden om jouw bedrijfsregelgeving in te passen, eigen policies op te stellen en contentgebruik te monitoren.
Uitstekende reviews bij onafhankelijk onderzoek
Ieder jaar wordt en er door Clearbox consulting, een onafhankelijk bureau, onderzoek gedaan naar beschikbare employee experience platforms. Net als voorgaande jaren wordt ook dit jaar de oplossing van Omnia geprezen. Met name de gebruikservaring, de naadloze Microsoft-integratie en sterke zoekfuncties worden benoemd.
Voordelen van Omnia documentopslag
Omnia is een toekomstbestendige en onderhoudsarme schil om Azure. Er zijn vele voordelen, waaronder:
✓ Gestandaardiseerde workflows – bijvoorbeeld om vaste regels op te stellen voor gebruik van templates, eigenschappen van conceptversies, het vragen van feedback op verschillende versies, en automatisch verplaatsen van goedgekeurde documenten.
✓ Lifecycle management – regels en logica voor bijvoorbeeld gebruik van templates, bijlages, pdf-conversie of goedkeuring maar ook automatisch archivering van documenten met een gekozen status.
✓ Onderhoud en distribueer document templates – zorg dat medewerkers altijd in de nieuwste template te werk gaan, zodat alle documentatie voortaan aan de corporate regels voldoet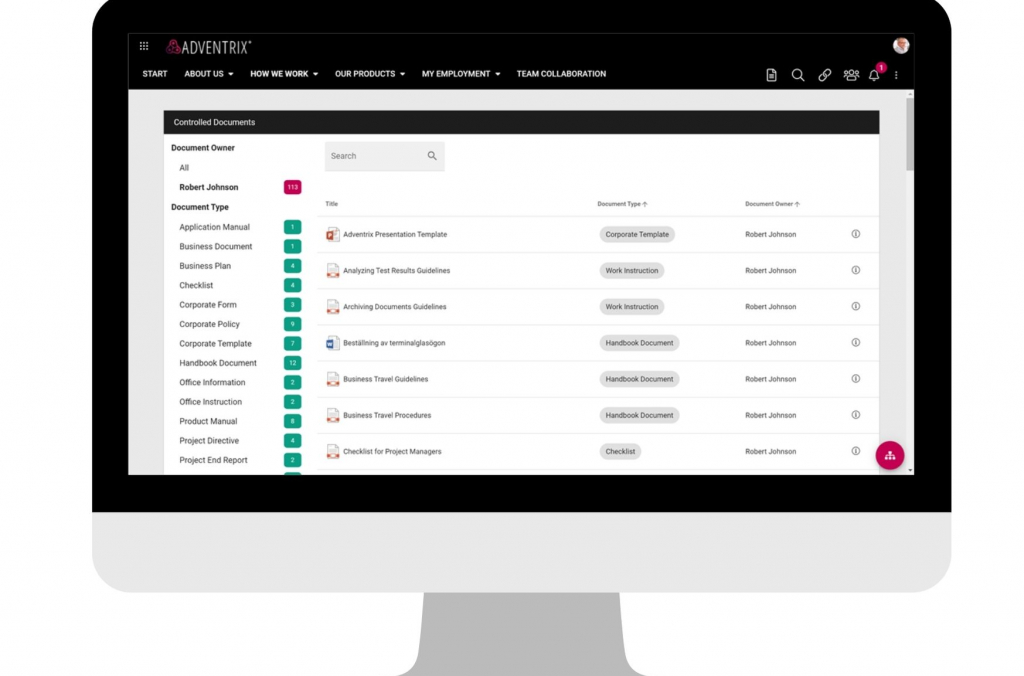 Wil jij nog meer informatie over Omnia DMS? We hebben een paper voor je gemaakt met meer verdieping. Vul de velden hiernaast in om deze aan te vragen.
Meer over Omnia
We hebben een video ontwikkeld waarin we, samen met onze partner Omnia, meer uitleggen over de werking van Omnia documentbeheer.
Meer dan 750.000 mensen gebruiken het Omnia Document Management Systeem wereldwijd.