Labeling met Microsoft 365
Zaakgericht werken helpt (lokale) overheden om haar dienstverlening en bedrijfsvoering te verbeteren. Het wordt ingezet om de informatievoorziening en de bedrijfsvoering te optimaliseren met uniforme processen. Door zaakgericht te werken zorg je ook voor een goed digitaal archief. Dit archief dient te voldoen aan de eisen die de Nederlandse archiefwetgeving stelt aan de opslag van dossiers. Volgens deze wetgeving ben je verplicht als overheidsinstantie om informatie toegankelijk te maken. Ook moeten documenten na verloop van tijd gearchiveerd en vernietigd worden.
De nieuwe archiefwetgeving
Regelmatig krijgen we de vraag: is het mogelijk om met Microsoft 365 te voldoen aan de eisen van de Nederlandse archiefwetgeving? Een wetgeving die binnenkort – waarschijnlijk begin 2024 – vernieuwd wordt.
Op deze vraag is het simpele antwoord: ja, met Microsoft 365 kun je voldoen aan de archiefwet door gebruik te maken van retentielabels. Belangrijk is wel om hierbij goed te kijken naar de manier waarop je dit doet. Er leiden namelijk meerdere wegen naar Rome. Wat past bij organisatie A, past minder goed bij organisatie B.
Laat je hier dus goed over informeren en kijk goed naar de huidige werkwijze binnen je organisatie en de functionaliteiten die jullie belangrijk vinden. Uiteraard helpen we je hier graag bij. Neem contact met ons op voor meer informatie.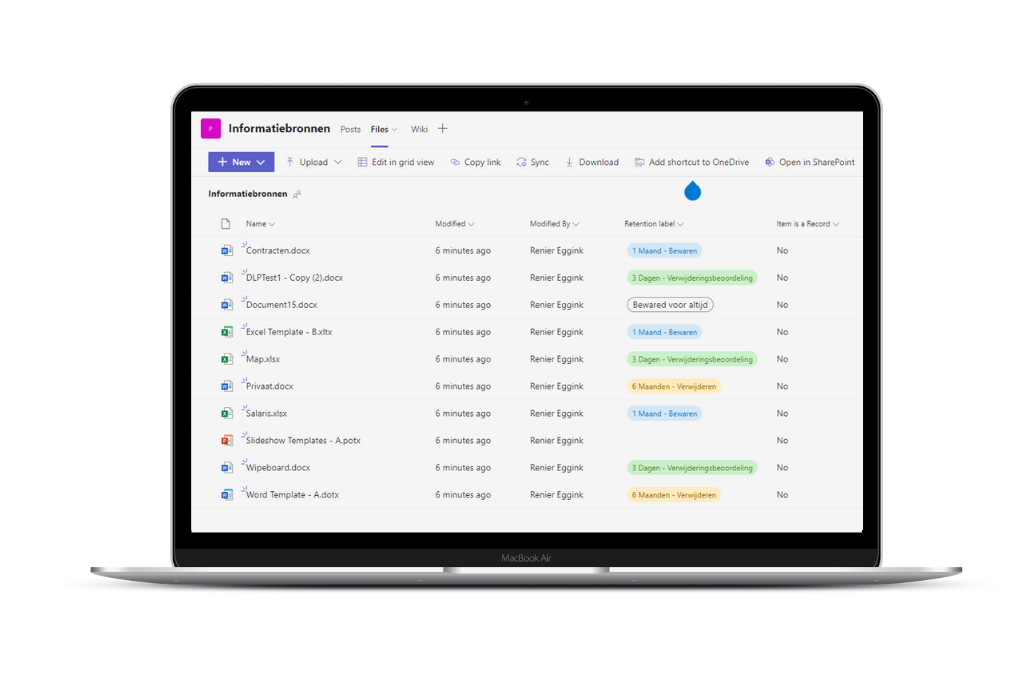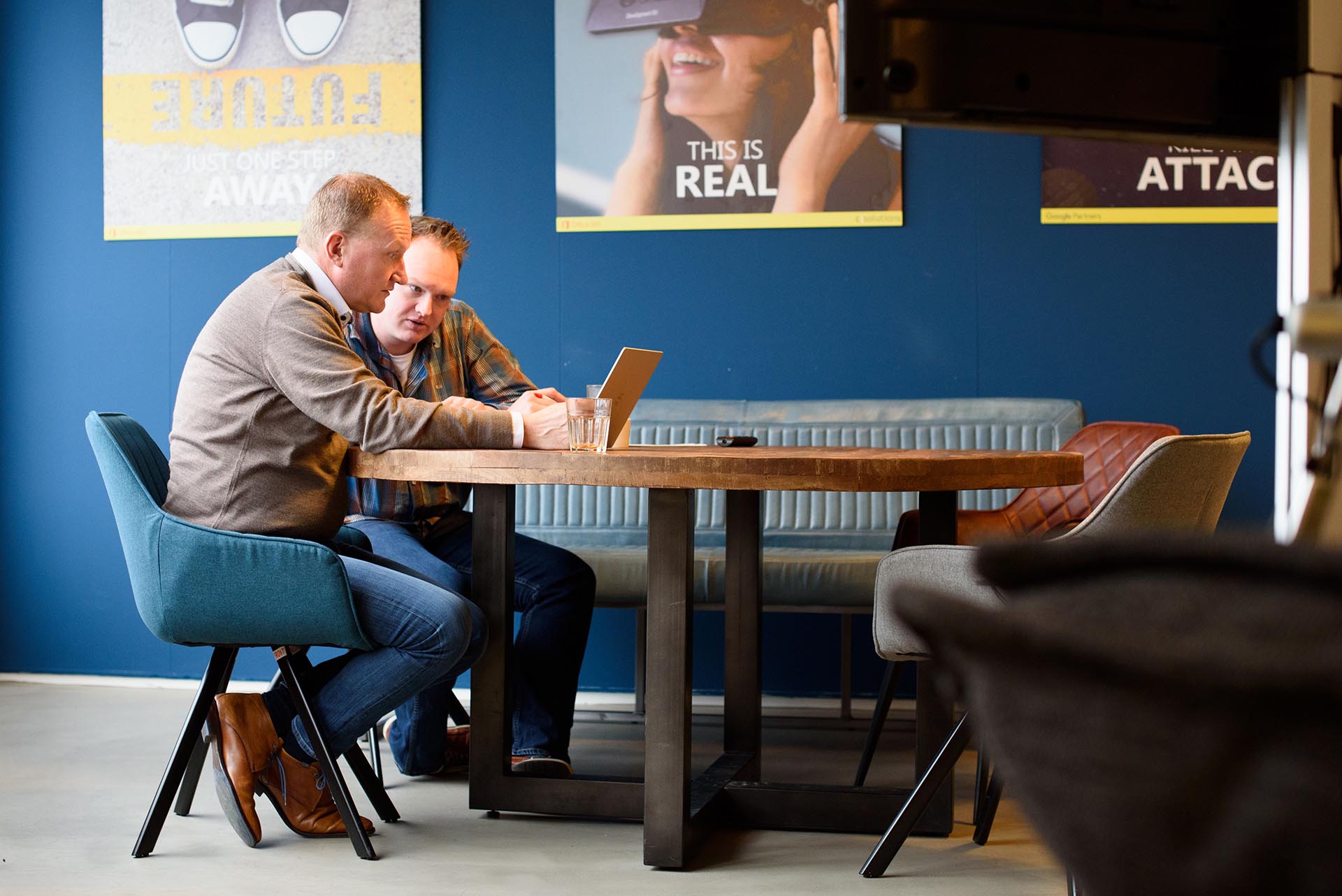 Onze klantverhalen
Met Microsoft 356 kun je dus zaakgericht werken en tegelijkertijd een goede werkwijze op het gebied van archiveren en vernietigen instellen. Dit is volgens onze collega wat het oplevert:
Bij onze klant in de overheid levert dit tijdwinst op en het zorgt voor effectiever werken. Er wordt namelijk gebruikgemaakt van één platform (Microsoft 365) waar alle documenten in terug te vinden zijn. Het belangrijkste is echter dat deze organisatie beheer over hun data terug heeft. Ze hebben goed inzicht in wat actueel is en wat niet. Dit zorgt ook voor beter beheer als het gaat om rechten binnen je omgeving. Tot slot: er wordt nu voldaan aan verplichtingen die voortvloeien uit archiefwetgeving.
Round table: de archiefwet, AVG en cybersecurity-richtlijn NIS2
Als overheidsinstantie zijn er heel wat richtlijnen en wetten waar je aan moet voldoen. Denk alleen al aan de AVG of de archiefwet die eraan zit te komen.
Wil je weten hoe andere overheidsinstanties hiermee omgaan of ben je benieuwd hoe je praktische zaken zoals het archiveren van documenten kunt aanpakken? Tijdens onze round table op 10 oktober heb je alle ruimte om vragen te stellen aan onze experts én kun je in gesprek met andere overheidsinstanties.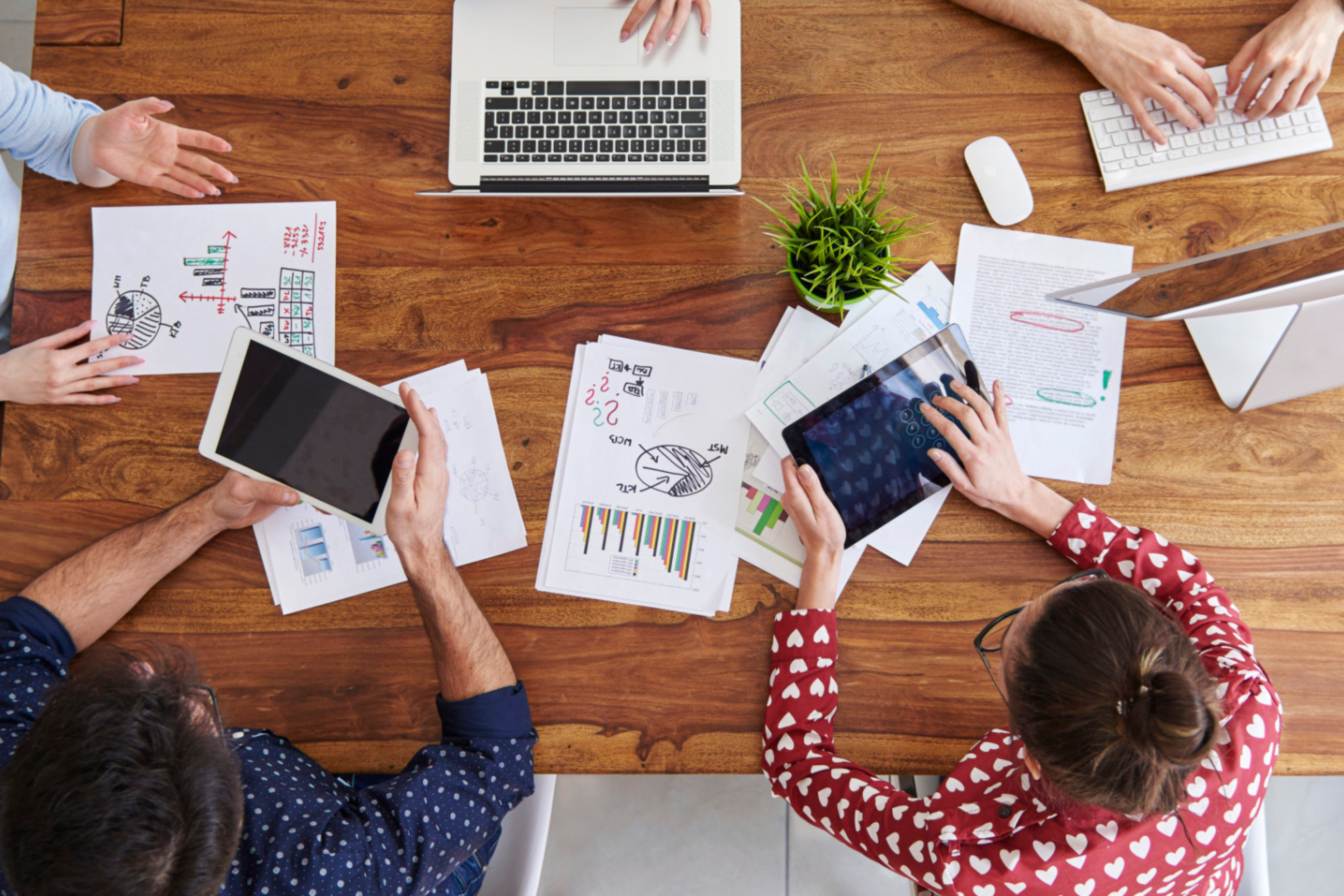 Zo hebben we het aangepakt bij andere overheidsinstellingen
Download de referentieverhalen van overheidsinstellingen door hiernaast je mailadres in te vullen. Deze onlangs gerealiseerde projecten laten twee verschillende mogelijkheden zien hoe je met Microsoft 365 kunt voldoen aan de archiefwet.