Teams is een van de meest gebruikte communicatiemiddelen wereldwijd. Veel bedrijven struggelen met uniformiteit, compliance en wildgroei van teams. Wat is de beste manier om dit te structureren en Teams toekomstproof te maken? Dat lees je in deze blog.
Samenwerkingsapps zoals Microsoft Teams werken geweldig als het gaat om beter plannen en communiceren. Teams, en de add-ons van Valo sluiten niet alleen naadloos op elkaar aan, maar ook op andere Microsoft 365 apps zoals SharePoint en OneDrive. Maar hoe zorg je dat alle documenten en gesprekken binnen de apps gestructureerd blijven? Laat je als bedrijf de vrijheid bij de werknemers of stel je personen aan die het beheer op zich nemen? Voor beide opties zijn er voor- en nadelen te vinden. Uiteindelijk wil je natuurlijk dat medewerkers optimaal kunnen samenwerken. We bekijken hoe je zorgt dat binnen Microsoft Teams niet te veel losse teams en kanalen worden aangemaakt, zodat de samenwerking binnen jouw bedrijf een goed gestructureerd geheel blijft.
Governance en veiligheid
Door de coronapandemie is de adoptie van Teams bij veel organisaties erg snel gegaan. Doordat iedereen sneller dan normaal met Teams aan de slag moest, kan het in de praktijk nog best lastig zijn om samenwerkingsteams overzichtelijk te houden. Bijna iedereen met een Office 365 account kan een nieuw team of kanaal aanmaken. Een voordeel is dat je niet voor iedere wijziging een IT-afdeling nodig hebt. Een nadeel is dat het gebruiken van applicaties zonder beleid heel rommelig kan worden. Zo ontstaan er vaak veel overbodige teams, groepen of kanalen die maar één keer gebruikt zijn.
Werk je al langer met Microsoft Teams? Geen probleem. Dan is het waarschijnlijk zelfs makkelijker om je medewerkers te overtuigen van een goede governance strategie. Je medewerkers begrijpen dan wat het effect is van rondzwervende samenwerkingsteams en documenten die geen vaste groep hebben. Door een goed beleid met je medewerkers te delen wordt jouw samenwerkingshub een stuk georganiseerder.
Meer Microsoft ontwikkelingen volgen?
Blijf op de hoogte van het laatste Microsoft nieuws
Het beheer van Microsoft 365
Iedereen gebruikt de samenwerkingstools met een eigen werkwijze. De ene collega gebruikt Teams alleen om te videobellen en chatten, de andere collega houdt al alle werkzaamheden bij in Microsoft Planner en opent al documenten, tools of intranet binnen Teams. Samen met ons kun je een training geven om te laten zien wat je met Teams of Valo kunt bereiken en hoe je de tools kunt inzetten om de werkdag productiever te laten verlopen.
Een andere oplossing om wildgroei in samenwerkende teams te voorkomen is het Microsoft 365 beheerdersportaal. Hierin kun je als beheerder van een organisatie alle accounts en teams inzien. Je kunt hier ook verschillende instellingen aanpassen en automatisering en goedkeuringsflows toepassen. Denk bijvoorbeeld aan een geautomatiseerd proces waarmee teams die niet gebruikt worden na een aantal dagen/weken gearchiveerd worden.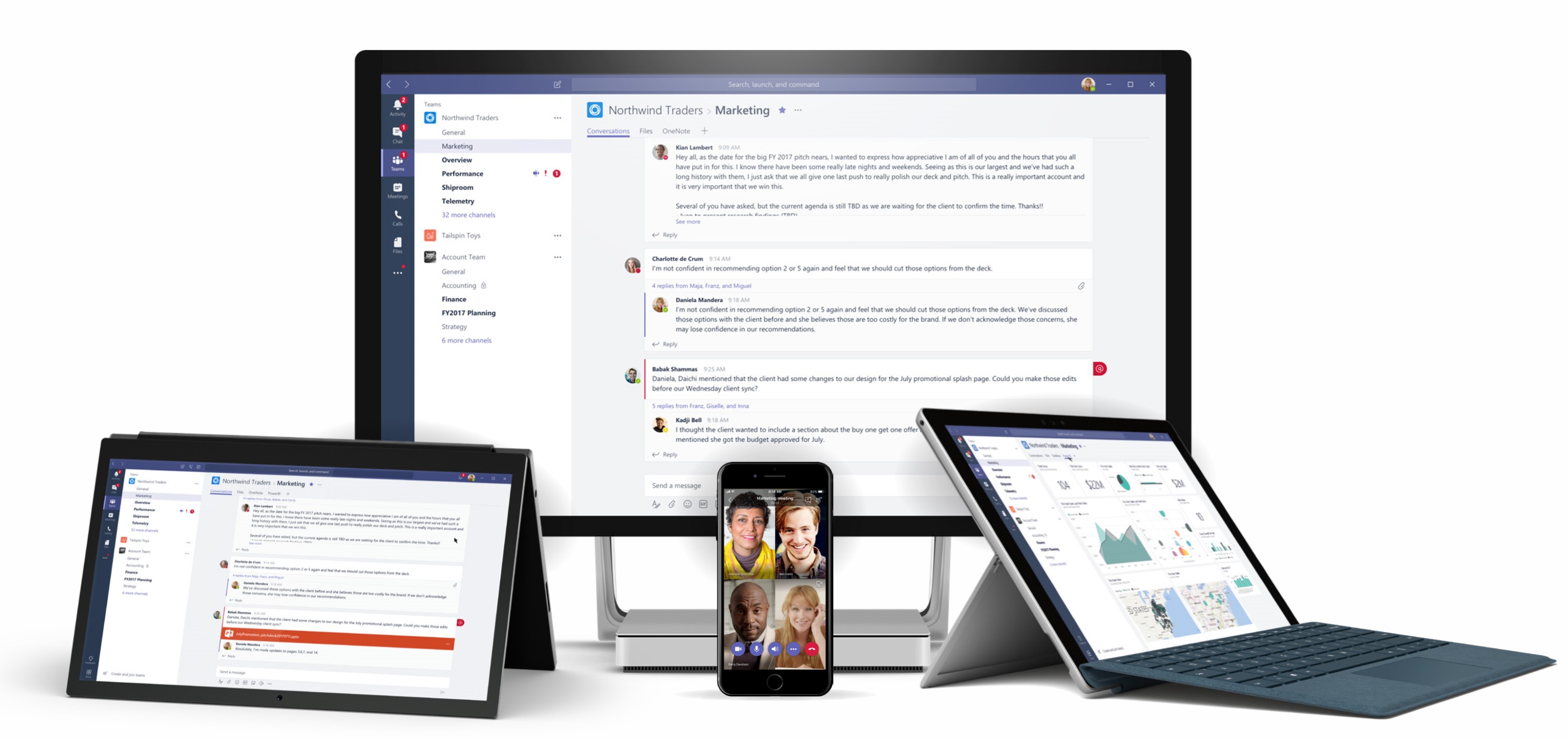 Onze tips om wildgroei in teams te voorkomen
1
Creëer een uniforme werkwijze voor het aanmaken van (nieuwe) teams en kanalen;
2
Zorg voor duidelijke rollen en verantwoordelijkheden binnen een team. Denk na over de toegang tot bestanden en applicaties, maar ook over welke personen nieuwe leden kunnen toevoegen of nieuwe kanalen kunnen aanmaken;
3
Maak minimaal twee medewerkers eigenaar van een team. Zo heb je twee paar ogen die het team op orde kunnen houden. Daarnaast ontstaan er geen problemen als één van de twee teameigenaren niet (meer) aanwezig is;
4
Denk na over documentenbeheer en je informatiestructuur;
5
Stel een beleid op voor gasten, klanten of externe medewerkers;
6
Stel de veiligheid voorop.
Eerste hulp bij Teams
Heb je hulp nodig bij de inrichting van Teams voor jouw organisatie? Wij adviseren je graag over de mogelijkheden in het beheer ervan.