Microsoft Inspire is een event van Microsoft waar de nieuwe plannen en producten van het komende jaar worden besproken. De afgelopen twee jaar heeft Inspire (helaas) online plaats gevonden vanwege corona. Microsoft heeft afgelopen Inspire laten zien dat ze zich meer gaan richten op mensen die thuiswerken. 70% van de mensen wil thuis blijven werken. Microsoft wil zorgen dat mensen betrokken blijven bij hun werk en team ook al zijn ze online met elkaar verbonden. Tijdens Inspire 2021 hebben ze laten zien hoe ze hierop gaan inspelen.
Microsoft Inspire
Microsoft heeft op drie gebieden hun focus gelegd:
Hybride werken
Processen nog mooier en makkelijker maken, cloud gebruik en veiligheid
Mensen en gebruiksvriendelijkheid
Een onderwerp wat veel naar voren kwam is Teams. Dit is de plek waar Microsoft het meeste in geïnvesteerd heeft. Teams tikt twee van de drie focuspunten aan. Zo is Teams het belangrijkste onderdeel van hybride werken en is er veel verbeterd aan de gebruiksvriendelijkheid van Teams.
Bijna iedereen is voor een deel thuis aan het werk maar wilt wel het contact met collega's behouden. Microsoft doet zijn best om de oplossing te zijn voor dit probleem. Zo is er gewerkt aan de communicatie mogelijkheden binnen Teams te verbeteren.
Microsoft Viva
Met Microsoft Viva kan je jouw persoonlijke behoeftes instellen. Viva kan je zien als een soort landingspagina over jezelf. Zo kan je instellen wanneer je gaat lunchen en wanneer je gefocust wilt werken zonder gestoord te worden. Het gaat hier om het welzijn van de werknemer. De leidinggevende kan meekijken op de landingspagina en kan zo zien of het goed gaat met het welzijn van de werknemer. Houdt de werknemer bijvoorbeeld wel pauze als hij/zij thuis aan het werk is. Een ander onderdeel van Viva is Viva learning. Hier wordt bijgehouden wat voor opleidingen of cursussen er zijn uitgevoerd. Ook is er Viva connections en hier staan alle contacten van de werknemer.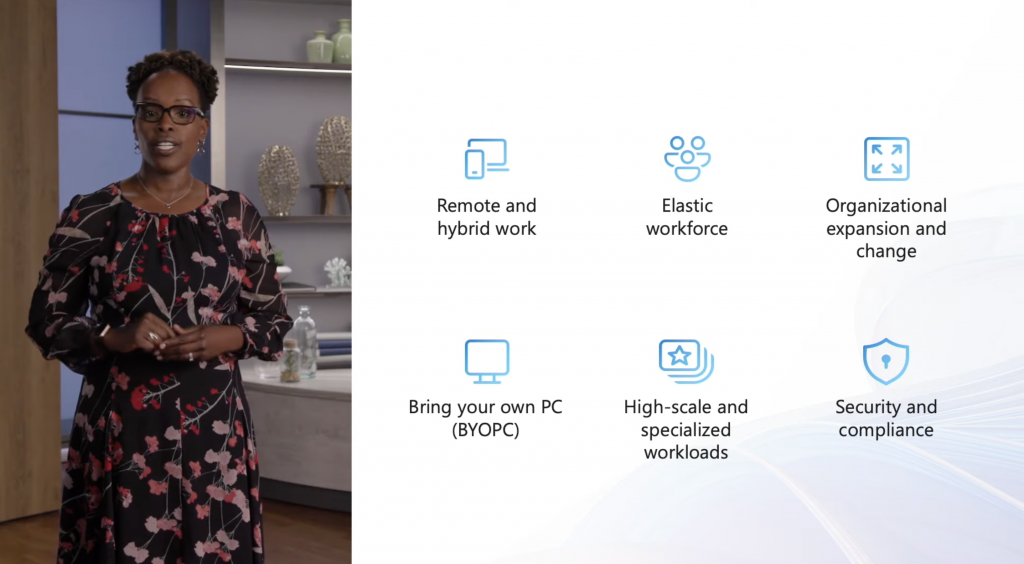 Windows 11
Een focuspunt is processen nog mooier en makkelijker, cloud gebruik en veiligheid is vooral van toepassing voor Windows 11.
Windows 11 is geïntroduceerd op Inspire. Bij Windows 11 is een zero trust mindset. Dit betekent dat ze ervanuit gaan dat bij een data lek gegevens weg zijn. Er wordt bij Windows 11 altijd gecheckt of het veilig is om toegang te verlenen aan de persoon die toegang wil. De hele security kan ondergebracht worden bij Microsoft. Het maakt niet uit wat voor servers het zijn. Microsoft heeft de veiligste server. Om jouw gegevens zo goed mogelijk te beveiligen heeft Microsoft persoonlijke informatie van jou nodig. Deze informatie gebruiken ze alleen om de beveiliging te optimaliseren. Teams is volledig geïntegreerd in Windows 11.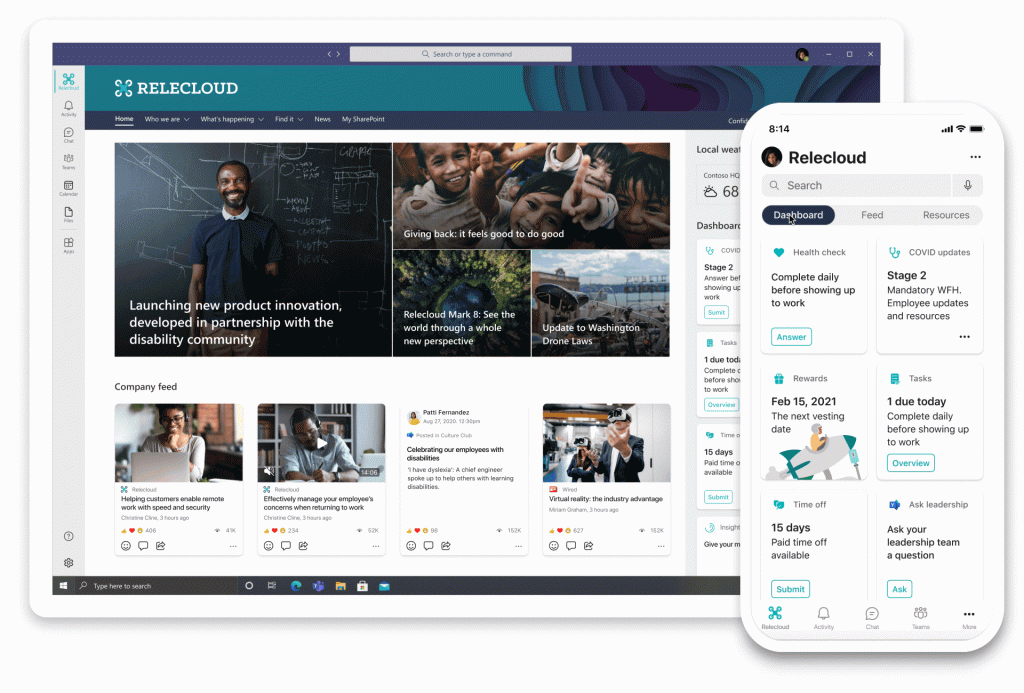 Microsoft heeft zich volledig gefocust op het welzijn van de werknemer tijdens het vele thuiswerken. Er is veel tijd en geld geïnvesteerd in Teams, zo wil Microsoft zich voorbereiden voor na de pandemie. Met Viva zetten ze het welzijn van de werknemer centraal en met Teams zorgen ze dat alle communicatie goed verloopt.
Microsoft mogelijkheden
Heb je hulp nodig tijdens het ontdekken naar de mogelijkheden van Microsoft  voor jouw organisatie? Wij adviseren je graag over de mogelijkheden in het beheer van applicaties.