Samenwerken: bijna iedereen komt dit dagelijks tegen in zijn of haar werk. Samen met je collega's aan een project werken of samen met je team de top bereiken. Samenwerken gebeurt dus veel, maar hoe word je hier goed in? In deze blog helpen wij je een stapje verder naar het kampioenschap samenwerken.
Succesvol samenwerken
De sleutel tot succesvol samenwerken bestaat uit vier begrippen: communicatie, samenwerking, co-innovatie en consolidatie. Het is belangrijk dat deze begrippen goed uitgelegd worden en dat iedereen begrijpt wat je ermee bedoelt. Als dit op orde is ben je goed op weg om kampioen te worden.
Valo's digitale werkplekoplossingen helpen om kampioenen te creëren. Lees mee hoe Valo zorgt voor een succes in de 4 pijlers:
1. Communicatie
Effectieve communicatie is de sleutel tot succesvol teamwerk. Duidelijke communicatie kan het samenwerken ten goede komen. Ook verloopt de teambuilding soepeler als er duidelijk gecommuniceerd wordt. Er is een grotere wendbaarheid, verbeterde focus, efficiënte prestaties en verminderde werkdruk als er duidelijk gecommuniceerd wordt.
Communicatie kan ook een aanzienlijk effect hebben op het personeelsverloop. Volgens ClearCompany hebben bedrijven met effectieve communicatie 50 procent meer kans op een lager personeelsverloop.
Valo verhoogt de betrokkenheid van medewerker, de transparantie en vermindert de afhankelijkheid van e-mail. Het vergemakkelijkt de communicatie door werknemers op de hoogte te houden van het bedrijfsnieuws, evenementen of belangrijke berichten.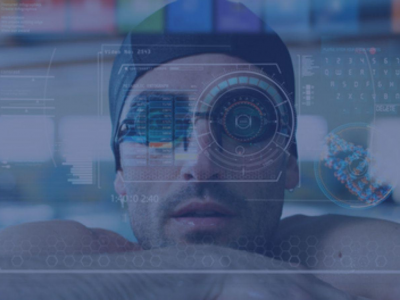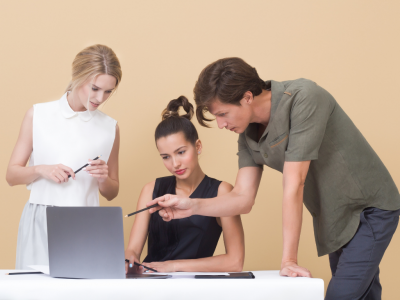 2. Samenwerking
Samenwerken wordt gedefinieerd als "het proces van twee of meer mensen of organisaties die samenwerken om een taak te voltooien of een doel te bereiken". Volgens een onderzoek van Stanford University blijven werknemers die bereid zijn om samen te werken 64 procent langer bij dezelfde baas, terwijl ze ook hogere betrokkenheidsniveaus, lagere vermoeidheidsniveaus en een hoger slagingspercentage rapporteerden. Bovendien hield deze impact enkele weken aan.
Valo Teamwork is de samenwerkingstool van Valo waarmee medewerkers vanaf één dashboard toegang hebben tot al hun gezamenlijke bestanden. Het helpt teams goed georganiseerd te blijven.
3. Co-innovatie
Individuele talenten worden vergroot door de collectieve lens van een effectief team. Dit is de reden waarom co-innovatie zo essentieel is voor succesvol teamwerk.
Ideeën bijhouden kan moeilijk zijn, en dat is waar Valo Ideas van pas komt. Valo Ideas is Valo's ideeën-tool, waarmee medewerkers ideeën kunnen verzamelen, bespreken en beheren uit de hele organisatie.
De handige analysetool van Valo Ideas maakt het bovendien voor besluitvormers gemakkelijk om te reageren op de meest veelbelovende, trending en gelikete bijdragen.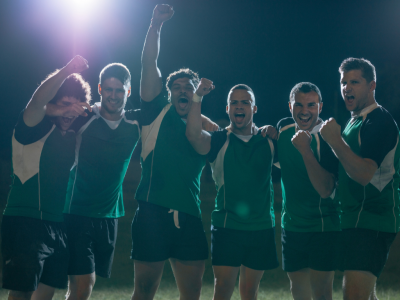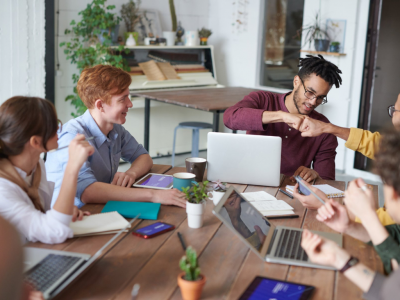 4. Consolidatie
Teamwork bestaat omdat er een gezamenlijk doel is voor het team. In werkelijkheid kan en zal dat "doel" echter veranderen. Kijk maar naar hoe de doelen van jouw bedrijf zijn veranderd na de pandemie. Dat is waar consolidatie om de hoek komt kijken. Soms moet je gewoon de balans opmaken en door te communiceren, samen te werken en te co-innoveren wordt er besloten wat de meest geschikte handelwijze is.
Valo Connect is Valo's complete digitale werkplekoplossing, Valo's digitale werkplektools én andere apps, onder de paraplu van Microsoft Teams. Valo Connect faciliteert communicatie, samenwerking en co-innovatie, waar jouw medewerkers zich ook bevinden.
Valo geeft teams het gevoel dat ze samen zijn.
Wil je meer weten over de voordelen van VALO voor jouw organisatie?
Valo kan heel handig zijn voor jouw bedrijf! Wil je hier meer over ontdekken of gewoon even sparren met ons over de mogelijkheden? Dat kan altijd! Neem gerust contact met ons op, wij helpen je graag verder.