Ook in deze tijden zijn wij gewoon bereikbaar! We doen alleen alles vanuit huis, en we werken veel met Microsoft Teams om zo goed mogelijk met elkaar in contact te blijven. Ook met jou! Je leest hier hoe je ons kunt bereiken via Teams: we doen dit graag met je samen. Hiermee kun je communiceren – en beter samenwerken met collega's of externen.
Is Microsoft Teams helemaal nieuw voor je? Geen probleem! We helpen je graag op weg. Teams is onderdeel van Office 365, waardoor het nog makkelijker wordt om samen te werken. Wij leggen je uit hoe je snel contact legt met collega's of externen via Microsoft Teams!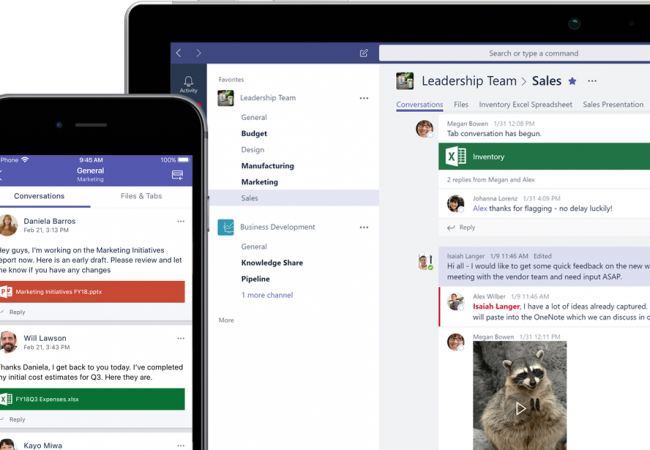 Download hier gratis onze Microsoft Teams startersgids!
Meer weten over de voordelen en functies? Neem contact op!
Of lees meer over Microsoft Teams op onze website.