Kracht door samenwerking
VDL zocht een partner die kon helpen om binnen de organisatie documenten, op een veilige manier, intern te delen. In deze zoektocht kwamen ze bij c)solutions uit. Wij stelden voor om SharePoint in te zetten als platform voor een uniform intranet voor alle bedrijven en afdelingen. VDL was al een tijdje bekend met de producten van SharePoint 2007 en 2010, daarin heeft c)solutions maatwerk geboden.
Meer dan standaardoplossingen
Nadat enkele VDL-bedrijven door middel van SharePoint een eigen portal zijn gestart, hebben ook de stafafdelingen van het hoofkantoor en de directie van VDL Groep een eigen portal ontwikkeld. Inmiddels hebben 15 VDL-bedrijven en 12 afdelingen een eigen portal in SharePoint.
"VDL Weweler was op zoek naar beheer voor het kwaliteitssysteem. (VDL Weweler ontwikkelt, produceert en verkoopt luchtveer- en aslift systemen voor producenten van assen, trailers, trucks en bussen, red.) Na het inschatten van de mogelijkheden van SharePoint, zoals die door c)solutions werden uitgelegd, hebben we besloten om stapsgewijs de documentatie en informatie af te stemmen op onze processen. Hierdoor ontstaat automatisch een logisch gebruik van de processen die we graag willen toepassen.
c)solutions helpt ons door niet alleen de techniek in orde te maken, maar ook als deskundige mee te denken in de procesmatige oplossingen. Het koppelen van documenten en informatie maakt dat we over de processen heen informatie kunnen delen en gebruiken. Daar zit de echte toegevoegde waarde in. We denken dus niet alleen aan hoe we informatie kunnen opslaan, maar vooral ook hoe we het er weer uit krijgen en kunnen gebruiken." aldus Martin van der Hooft, KAM/HSEQ manager VDL Weweler.
Meer ontwikkelingen
c)solutions is tevens ingezet voor de ontwikkeling van andere tools binnen SharePoint. VDL TIM Hapert, specialist in verspanende bewerkingen, heeft bijvoorbeeld aangegeven dat zij hun salestool wilden moderniseren. Hierbij heeft c)solutions geholpen door dit in een portal te bouwen. Dezelfde portal wordt nu ook door een ander VDL-bedrijf gebruikt. Hierdoor kunnen de verkopers van de verschillende werkmaatschappijen elkaars verslagen zien en checken of de klant bezoek heeft gehad van een collega.
"c)solutions heeft in samenwerking met VDL Weweler iets neergezet waarvan ik dacht: wow. We hadden niet verwacht dat dát zou kunnen. We willen het niet gebruiken als veredelde fileserver, maar het moet écht gaan over wat je wilt delen met elkaar of tussen de VDL-werkmaatschappijen onderling", aldus Frank Hack, hoofd IT.
Een ander voorbeeld: bij VDL zijn veel lassers werkzaam die worden aangestuurd door lascoördinatoren. Deze lascoördinatoren wilden dezelfde randvoorwaarden hanteren, onafhankelijk van het VDL-bedrijf waar ze werkzaam zijn. Hiervoor hadden zij behoefte aan een gezamenlijke omgeving om het document met deze randvoorwaarden te kunnen bewaren. Daarnaast moesten de lascoördinatoren op ieder moment, op iedere plek, toegang hebben tot dit document. c)solutions heeft toen geadviseerd om SharePoint te gebruiken. Eén VDL-bedrijf ontwierp het document en plaatste dit op SharePoint. Nu werken alle lascoördinatoren met deze randvoorwaarden.
Over VDL Groep
Kracht door samenwerking. Dat is de basis van VDL Groep, het internationale industriële familiebedrijf met het hoofdkantoor in Eindhoven. Deze onderneming is in 1953 door Pieter van der Leegte opgericht. Aanvankelijk was VDL?Groep specialist in metaalbewerking. Later, toen zijn zoon Wim het bedrijf over nam, is het portfolio aangevuld met kunststofverwerking, de ontwikkeling, productie en verkoop van bussen en de hightech-toelevering voor onder andere de halfgeleiderindustrie. Daarnaast beschikt VDL ook over de enige personenautofabriek in Nederland waar voor derden seriematige assemblage plaatsvindt.
Inmiddels is VDL Groep specialist in vier divisies: Toeleveringen, Autoassemblage, Bussen en Eindproducten. Voorbeelden van productieactiviteiten uit die laatste divisie zijn veersystemen, de geautomatiseerde inrichting van autofabrieken, warmtewisselaars en containerhandlingsystemen. VDL Groep innoveert door een combinatie van vakmanschap, ondernemerschap, hoogwaardige machines en technologieën. De?bedrijvengroep voegt de slagkracht van een multinational samen met de platte organisatie en de open, informele werksfeer van een familiebedrijf waar doorgroeimogelijkheden en continuïteit voorrang krijgen.
VDL Groep is met ongeveer 17.000 medewerkers actief in 20 landen. De groep omvat 104 werkmaatschappijen, elk met een eigen specialisme, die onderling intensief samenwerken. De gecombineerde jaaromzet in 2018 bedroeg 5,973 miljard euro.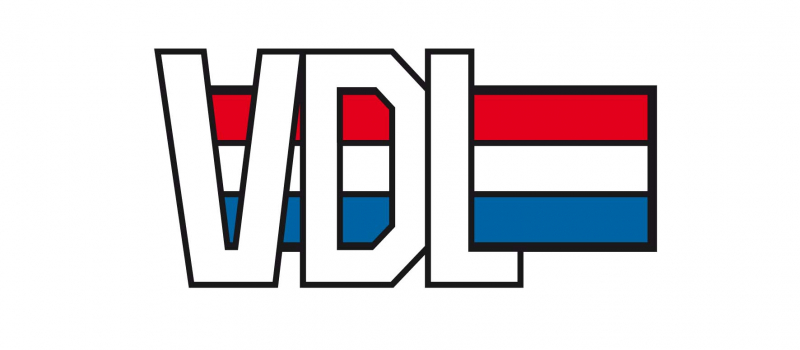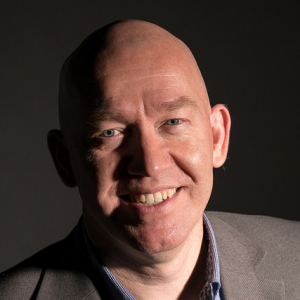 "Het is precies waar wij over droomden, alleen gaat het nog harder."
Meer weten over SharePoint?
Benieuwd of SharePoint ook de juiste oplossing is voor jouw organisatie? Kijk op onze pagina over Sharepoint of neem contact met ons op voor meer informatie.