Hybride werken is en blijft een hot topic. Daarmee is er nog nooit zoveel gepleit voor een modern, transparant en collaboratief intranet voor medewerkers dat tweerichtingscommunicatie mogelijk maakt.

Valo is voortdurend bezig met het verbeteren van hun oplossingen om te voldoen aan de steeds veranderende behoeften op het gebied van digitale werkplekken. Het luisteren naar klanten leert ons dat tweerichtingscommunicatie binnen Microsoft Teams belangrijker is dan ooit. Dat geldt ook voor de mogelijkheid voor bedrijven om eerstelijnspersoneel of werknemers in het veld te bereiken met het meest actuele nieuws. Daarom is de aankomende Valo Intranet-release 3.0 de beste tot nu toe.
Betere tweerichtingscommunicatie dankzij Microsoft Teams
Het is een feit dat het wisselen van apps leidt tot productiviteitsverlies. Daarom is het vanaf nu voor content-editors mogelijk om een nieuwsartikel te koppelen aan een Microsoft Team en kanaal.
Dus of werknemers het artikel nu lezen op intranet, SharePoint of Teams; een tweerichtingssynchronisatie zorgt ervoor dat het gesprek en de betrokkenheid zichtbaar en toegankelijk zijn op alle platforms.
Deze functie kan eenvoudig worden beheerd door beheerders. Ze kunnen de reactie-instellingen van Teams zo configureren dat editors kunnen kiezen met welk team of kanaal het nieuwsbericht is verbonden.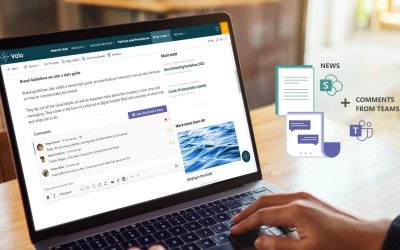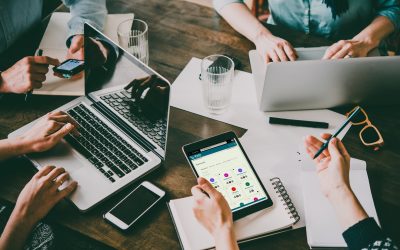 Onderweg op de hoogte met pushmeldingen
In de wereld van hybride werk is het belangrijker dan ooit om eerstelijns- en buitendienstmedewerkers op de hoogte te houden van bedrijfsnieuws. Daarom zijn pushmeldingen in onze Digitale Werkplek-app geïntroduceerd.
Voorheen waren pushmeldingen alleen beschikbaar voor medewerkers als de app open was, maar met Valo Intranet 3.0 kunnen medewerkers te allen tijde op de hoogte worden gehouden.
Flexibel en tijdbesparend beheer
Twee nieuwe functies zijn speciaal ontworpen om intranetbeheerders tijd en moeite te besparen.
Allereerst is het wereldwijde navigatiebeheersysteem verbeterd met een 'slepen en neerzetten'-functie, waarmee beheerders hun site navigatie snel en gemakkelijk kunnen optimaliseren.
Ten tweede betekent deze nieuwe functie dat er meerdere wijzigingen tegelijk op de site kunnen worden aangebracht.
Of je nu een item wijzigt of de navigatiehiërarchie bijwerkt, het kan nu in bulk worden toegepast. Voorheen moesten wijzigingen individueel worden doorgevoerd, dus deze functie zal ongetwijfeld waardevolle tijd besparen.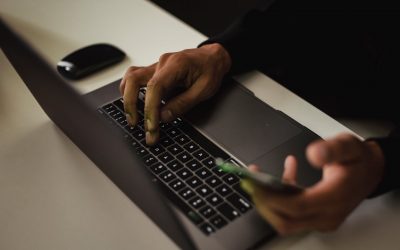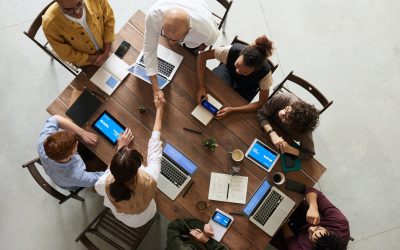 Eenvoudige communiceren dankzij sjablonen
Met deze nieuwste functie kunnen organisaties hun intranetten uitbreiden met sjablonen voor communicatiesites met behulp van Valo Teamwork.
De sjablonen voor communicatiesites kunnen worden gekoppeld aan de centrale intranethub, die automatisch de branding, navigatie en andere intranetfuncties van het intranet overneemt.
Dit is perfect voor grote organisaties die intranethubs willen opzetten die zijn gericht op afzonderlijke afdelingen.
Wil je meer weten over de voordelen van Valo voor jouw organisatie?
Er zijn dus grote verbeteringen doorgevoerd in Valo 3.0. Ben jij benieuwd wat dit voor jou bedrijf kan betekenen? Neem dan contact met ons op voor een persoonlijk advies gesprek.