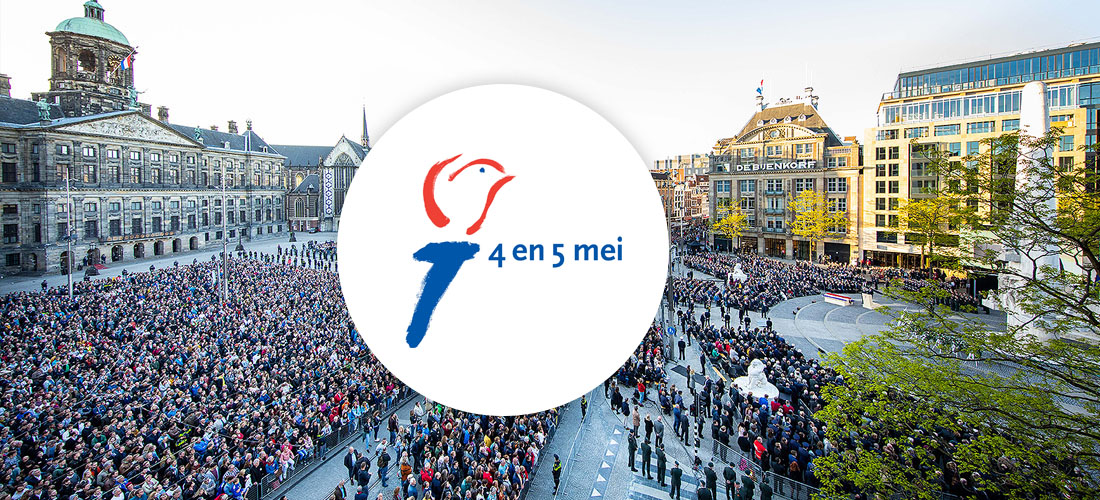 Van remote desktop naar de cloud
Het Nationaal Comité 4 en 5 mei is een Nederlandse overheidsstichting die zorg draagt voor de jaarlijkse organisatie van de Nationale Herdenking op 4 mei en de Nationale Viering van de Bevrijding op 5 mei. Daarnaast zorgt het comité voor het levend houden van de herinnering door tal van (educatieve) projecten en activiteiten te initiëren en te ondersteunen.
Oude situatie: remote desktop omgeving
De IT-omgeving van het Nationaal Comité 4 en 5 mei bestond voorheen uit een remote desktop omgeving; gebruikers maken dan met een zogenaamde thin client connectie naar de centrale server waar alle applicaties draaien. Alleen de schermlayout gaat maar over de lijn heen. Op deze manier konden meerdere werknemers zich tegelijk aanmelden op één remote server. Dankzij deze manier van werken, was er minder werk voor de ict-afdeling. Wanneer er een nieuw programma geïnstalleerd moest worden, was het enkel nodig om dit op de remote te installeren, in plaats van op iedere computer apart. Echter, deze situatie bracht de laatste jaren ook een aantal problemen met zich mee:
Traagheid van het systeem
Beperkte opslagcapaciteit (alleen door meer te betalen kon deze vergroot worden)
Vollopende mailboxen
Verouderde soft- en hardware
Nieuwe situatie: in de cloud met Office 365
Samen met het Nationaal Comité 4 en 5 mei heeft c)solutions gekeken waar de behoeftes voor verbetering en professionalisering lagen. Er is vervolgens een plan gemaakt om de huidige remote desktop omgeving te vervangen en voor het grootste gedeelte rechtstreeks vanuit de cloud te gaan werken met Office 365. 
Het resultaat
Een snelle, vanuit elke locatie te benaderen, omgeving
Werknemers kunnen Office documenten doornemen, bewerken, analyseren en presenteren via een consistente, vertrouwde gebruikerservaring die is geoptimaliseerd voor Windows-, Android- en Apple-apparaten.
Documenten zijn overal toegankelijk
De integratie met OneDrive betekent dat werknemers van het Nationaal Comité 4 en 5 mei de Office-apps kunnen gebruiken om vanaf vrijwel iedere locatie documenten te openen. Ze kunnen weer verdergaan waar ze zijn gestopt op het apparaat van hun keuze. Zo kunnen ze zelfs samen met collega's aan documenten werken terwijl ze onderweg zijn. Gegevensbeveiliging is standaard aanwezig met Office 365 Mobile Device Management voor alle apparaten, zelfs de apparaten die het eigendom zijn van medewerkers.
Geen beperkingen meer in opslag of mailbox capaciteit
Met OneDrive voor Bedrijven krijgt elke gebruiker 1 TB aan opslagcapaciteit in de cloud. De gegevens zijn vanaf elke locatie toegankelijk en worden met de pc of Mac van de gebruiker gesynchroniseerd, zodat ze ook offline beschikbaar zijn.
Daling maandelijkse kosten
Omdat Office 365 een abonnementsdienst is, betaalt Nationaal Comité 4 en 5 mei een vast bedrag per gebruiker, per maand. Deze kunnen zij per maand opzeggen en aanmelden. Zo komen ze nooit voor verrassingen te staan.

Bekijk het whitepaper 'De meestgestelde vragen over Office 365' voor meer informatie over Office 365.
Als je op zoek bent naar een productiviteitsomgeving die voldoet aan al jouw bedrijfsbehoeften, is Office 365 de perfecte oplossing. Van tools voor communicatie en samenwerking tot mobiliteit en business intelligence: er valt veel te vertellen over wat Office 365 jouw bedrijf allemaal te bieden heeft. Meer weten over Office 365? Wij vertellen je graag meer.
Meer weten over Office 365?
Meer weten over onze Office 365 oplossingen? Of nog niet helemaal zeker of Office 365 geschikt is voor jouw organisatie? Wij vertellen je graag meer. Neem contact op!