7 tips voor een succesvol social intranet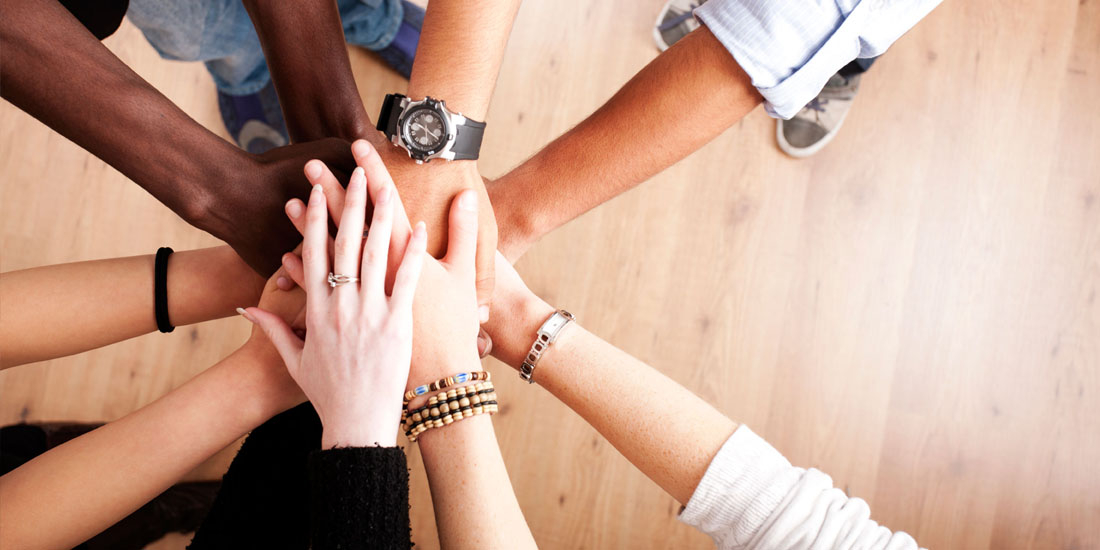 Veilig en efficiënt samenwerken
Veilig en efficiënt online samenwerken is vandaag de dag noodzaak. De wens van veel organisaties is een laagdrempelig, interactief platform dat medewerkers verbindt. Een social intranet is een omgeving waar iedere medewerker alle informatie, medewerkers en tools vindt die zij of hij nodig heeft om zijn werk te doen. Maar hoe zorg je ervoor dat het social intranet binnen jouw organisatie een succes wordt? Deze tips helpen je op weg.
1. Train je gebruikers
Maak trainingen een onderdeel van je social intranet. Gebruik hiervoor bijvoorbeeld een video portaal om korte aansprekende video's te maken over  de gebruikers het social intranet dienen te gebruiken. Plaats deze instructievideo's op het social intranet zelf. Op deze manier maak je werken met een social intranet levendig en interactief.
2. Laat gebruikers eigen content creëren
Moedig gebruikers van het social intranet aan om hun eigen content te creëren en te beheren. Geef medewerkers die het meeste bijdragen, snel antwoorden of mensen helpen. Credits in de vorm van bijvoorbeeld 'ambassadeur-schap zullen motiveren en het goede voorbeeld geven.
3. Zorg voor relevante content
Stem content zoals nieuwsberichten voor specifiek afdelingen of locaties af. Niets is meer frustrerend dan irrelevante content. Dus laat aan gebruikers alleen die informatie zien die voor hun profiel / functie relevant is.
4. Houd het simpel
Gebruik een zo simpel mogelijke navigatie structuur. Als een gebruiker niet kan vinden waar hij of zij naar zoekt, kan dat naast een hoop frustratie ook problemen met de adoptie opleveren. Kruimelpaden en duidelijke menu's kunnen je helpen.
5. Een social intranet is nooit 'af'
Onthoud goed: livegang van je social intranet is een mijlpaal, maar zeker niet het einde van het project. Blijf met de beheertool zoals bijvoorbeeld Valo's Admin Toolpack monitoren hoe het gebruik van het intranet gaat en blijf feedback ophalen bij de gebruikers.
6. Stroomlijn je interne communicatie
Verwerk de verschillende interne communicatie stromen in je Intranet. Yammer is een goed voorbeeld van een sociaal communicatiemedium waarbij je kanalen / groepen kunt inregelen voor relevantie onderwerpen. Deze kun je naadloos verwerken in de pagina's van je social intranet.
7. Maak het persoonlijk
Geef gebruikers van je social intranet de mogelijkheid om hun eigen menu te personaliseren met hun eigen links / opties en hulpmiddelen. De mogelijkheden zijn eindeloos.
Wij laten je graag zien hoe we in enkele dagen een op maat gesneden social intranet omgeving met Valo voor Office 365/SharePoint kunnen neerzetten. Neem contact op voor meer informatie!
Een social intranet op Office 365/SharePoint?
Meer weten over onze social intranet oplossing op Office 365/SharePoint? Of nog niet helemaal zeker of duit geschikt is voor jouw organisatie? Wij laten je graag een gratis en vrijblijvende demo zien. Neem contact op!