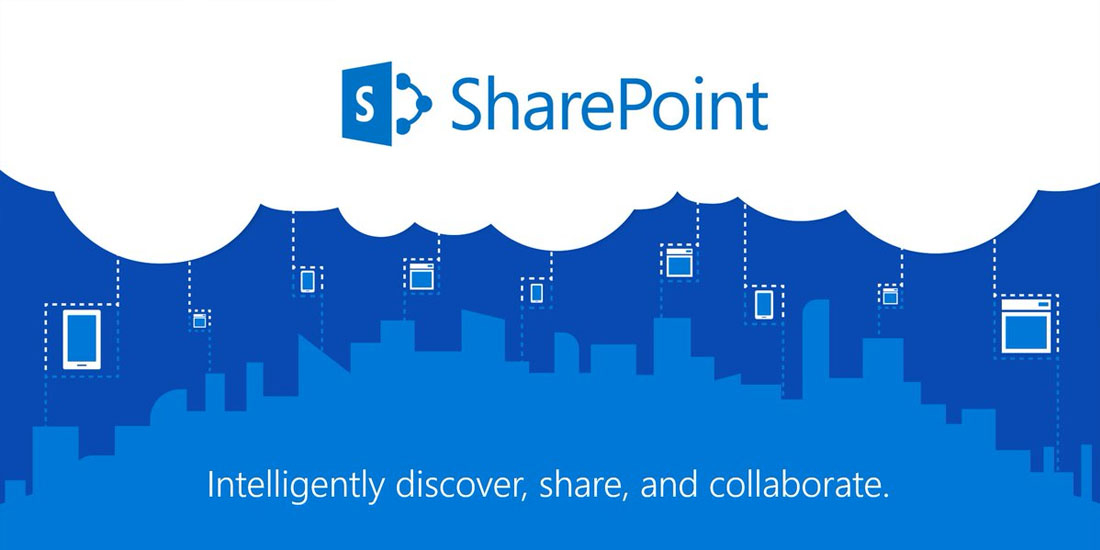 Aangekondigd : SharePoint 2019
We wisten al dat SharePoint 2019, de on-premisses variant eraan zat te komen. Onlangs is meer bekend geworden over het hoe, wat, en waar.
Wat is er nieuw in SharePoint 2019?
Je zou bijna denken dat  er alleen nog maar Office 365 / SharePoint Online bestaat . Maar er zijn nog veel bedrijven die SharePoint op hun eigen servers hebben draaien. Ook Microsoft begrijpt dat en kondigt nu SharePoint Server 2019 aan, de opvolger aan van SharePoint 2016.
In de aankomende release van SharePoint Server 2019 is de gebruikers ervaring geoptimaliseerd om op alle devices te werken. Alles van je telefoon naar je bureaublad wordt ondersteund op een manier die een vertrouwde ervaring biedt, ongeacht je resolutie.
Een van de grote verbeteringen is de nieuwe ingebouwde ondersteuning voor hybride scenario's.  Erg handig voor elke organisatie die nog steeds belangrijke applicaties binnen de bedrijfsmuren heeft draaien, maar ook al actief is met Office 365.
Nieuwe mogelijkheden en verbeteringen waaronder de OneDrive-synchronisatieclient
Wat je ziet is dat functionalieiten die al in Office 365 / SharePoint Online beschikbaar waren, nu ook in SharePoint Server 2019 zitten.
Er komt een aanzienlijk verbeterde OneDrive-synchronisatieclient voor SharePoint 2019.
De volgende veranderingen en verbeteringen zullen in de 2019 versie worden opgenomen:
Moderne sites, pagina's, lijsten en bibliotheken
Team nieuws
SharePoint Home
Communicatie Sites
Verbeterde ondersteuning voor bedrijfsprocessen met PowerApps en Flow
Tevens zijn er onder de motorkap ook een aantal optimalisaties doorgevoerd ten op zichten van SharePoint 2016 Server.
In juni  zal er een SharePoint Server 2019 openbare preview beschikbaar zijn en in de tweede helft van 2018 zal SharePoint 2019 worden uitgebracht.
On-premises, hybrid, and migration announcements featuring SharePoint Server 2019
Organizations of all sizes, from all industries and all corners of the world, are rapidly adopting Office 365, where they can leverage the integration, scale, and intelligence of the cloud to provide maximum value to their employees, IT admins, and developers. We remain committed to supporting customers who maintain SharePoint and OneDrive workloads on-premises, and today we announced that SharePoint Server 2019 will enter public preview in June. SharePoint Server 2019 supports powerful, integrated hybrid scenarios out-of-the-box, and delivers user interface improvements, including modern team sites, communication sites, lists, libraries, pages, and news. By bringing the modern user experience and extensibility support with the SharePoint Framework to SharePoint Server, customers can facilitate user adoption of the cloud, and eliminate sharp differences between sites on-premises and in Office 365. And to facilitate your journey to the cloud, we announced that customers can automate migration using PowerShell support for the SharePoint Migration Tool.
Meer weten over SharePoint?
Meer weten over onze op maat gemaakte SharePoint oplossingen? Of nog niet helemaal zeker of SharePoint geschikt is voor jouw organisatie? Wij vertellen je graag meer. Neem contact op!