Ga je voor een modern intranet of voor het gebruik van Microsoft Teams? Of toch voor allebei? Wat is nu eigenlijk het grote verschil en waarvoor kun je de één beter gebruiken dan de ander? In deze blog vertellen wij jou alles over het gebruik van een intranet en dat van Teams, zodat jij de handvaten hebt om ze op de juiste manier in te zetten. Want je zult merken: een keuze maken tussen de twee is niet de juiste oplossing – ze vullen elkaar aan. Lees snel hoe.
Nu we allemaal weer thuis werken door de huidige situatie is het natuurlijk handig en fijn als je snel contact kunt zoeken met je collega's. Via beide platformen is dat dan ook mogelijk. Maar als alle werknemers gebruik maken van Microsoft Teams hebben we dan ook nog wel een intranet nodig? Het antwoord hierop is dan toch volmondig ja. Het is namelijk geen 'of-situatie' maar een 'en-situatie'. Maar waarom? Beide hebben ze verschillende functies en spelen ze verschillende rollen op jouw digitale werkplek. Laten we ze vergelijken.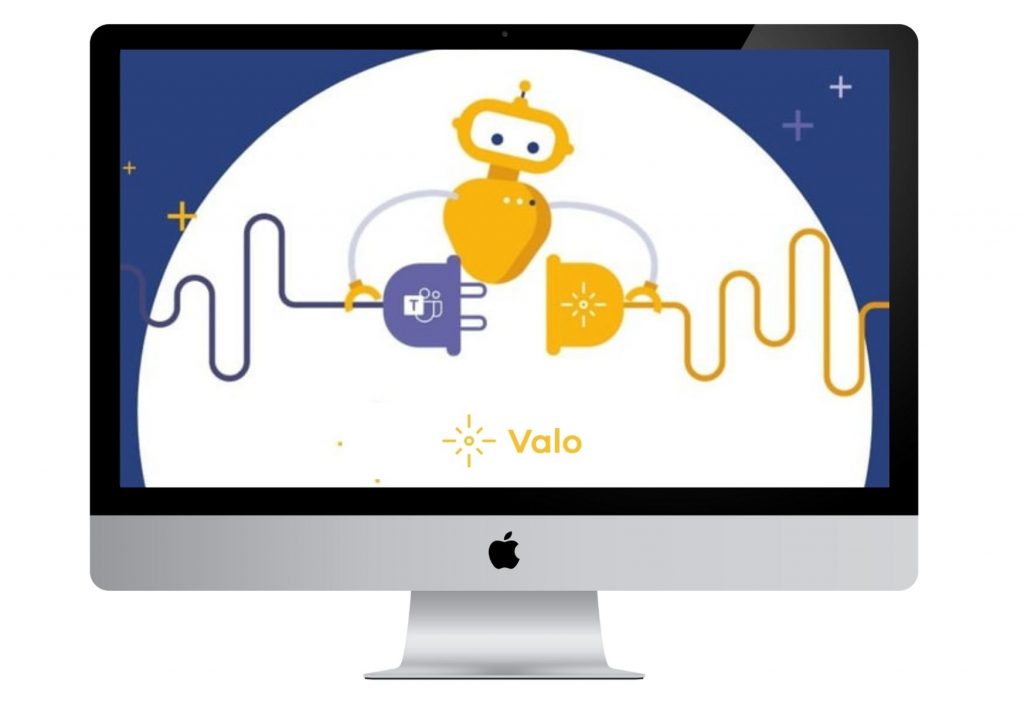 Wat kun je precies met Microsoft Teams?
Teams is een communicatie- en samenwerkingsplatform dat chatmogelijkheden, videoconferentie, bestandopslag en integratie van applicaties samenbrengt. Kort samengevat is Teams jouw samenwerkingscentrum voor meerdere personen. Je kunt één-op-één chatten of kleine groepen vormen. Het is ook de thuisbasis van videogesprekken en vergaderingen. 
Naast chatten en videobellen heeft Teams meer mogelijkheden om samenwerken naar een hoger niveau te brengen. Je kunt nu meerdere services gebruiken, zoals SharePoint, OneDrive en Planner en dat allemaal binnen Teams. Werknemers kunnen nu documenten delen, bewerken en beheren. Ook kan er tegelijkertijd aan hetzelfde document worden gewerkt zonder het platform te hoeven verlaten. Perfect voor samenwerkingen dus. 
Samenwerken binnen een modern intranet
Net als bij Microsoft Teams moet iedereen binnen de organisatie ook bij een intranet naar dezelfde plek moet om te werken en samen te werken; daardoor ontstaat er intern een betere afstemming. Het bedrijf kan via een intranet de waarden, missie en visie met de medewerkers delen. Het intranet is ook dé plek waar het laatste bedrijfsnieuws bekend wordt gemaakt. 
Valo is zo'n modern intranet waarbij je je medewerkers samen kunt brengen. Het is een ready-to-go intranet oplossing/werkplek op SharePoint en Office 365. Het is eenvoudig in gebruik en helemaal aan te passen aan je eigen huisstijl. Op dit online platform kunnen medewerkers informatie delen, vinden en samenwerken. Valo is hét centrum voor alle interne communicatie en teamwerk binnen een organisatie. Met Valo intranet beschikt jouw organisatie over één centrale werkomgeving. Het ondersteunt je medewerkers bij hun dagelijkse werkzaamheden, en het is het vertrekpunt voor de moderne werkplek – ook vanuit Microsoft Teams.
De vraag is dus niet welk platform je het best kunt gebruiken, maar hoe en waarom je ze beter moet combineren. Vind je het nog steeds niet reëel om de 2 systemen naast elkaar te laten werken? Zorg dan dat je een intranet kiest dat functioneert vanuit Teams. Precies wat je collega's nodig hebben nu ze dagelijks in Teams werken! 
Wil jij meer weten over Valo?
Meer weten over ons intranet? Bekijk hier onze Valo pagina.