Interne communicatie speelt een cruciale rol in medewerkersbetrokkenheid én -tevredenheid. Een effectief intranet kan een krachtig hulpmiddel zijn om de interne communicatie te ondersteunen. Het kan de samenwerking en interactie binnen de organisatie bevorderen. Mits, goed ingezet natuurlijk. Maar hoe realiseer je een intranet met  impact? In deze blog delen we vijf waardevolle tips. Lees gauw verder.
1. Bepaal je doelen en meet succes
Voordat je begint met het implementeren van een intranet, is het belangrijk om duidelijke doelen te stellen. Wil je bijvoorbeeld de betrokkenheid van medewerkers verbeteren of de tevredenheid verhogen? Zorg er ook voor dat je deze doelen SMART maakt, zodat je kunt evalueren en eventueel bijsturen.
Gebruik statistieken zoals het aantal unieke bezoekers, de betrokkenheid bij discussies en het gebruik van samenwerkingsfuncties om inzicht te krijgen in de prestaties van het intranet. Analyseer de feedback van medewerkers en voer regelmatig enquêtes uit om te begrijpen waar verbeteringen nodig zijn.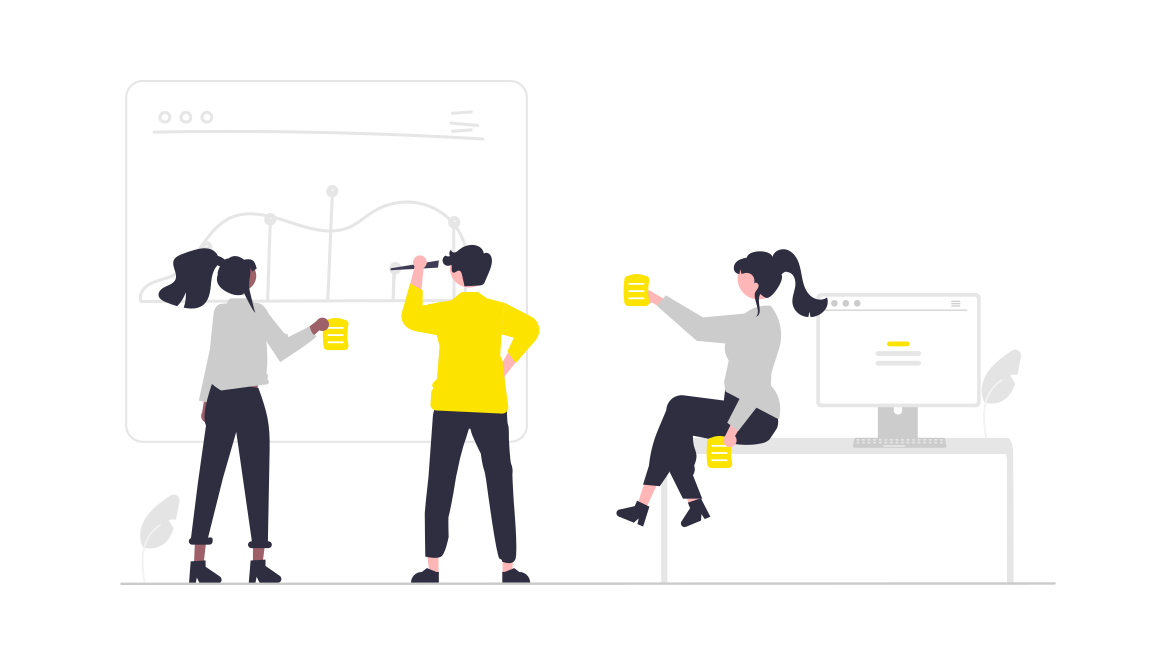 2. Betrek je medewerkers
Een simpele tip; maar eentje die vaak wordt vergeten. Het succes van een intranet staat of valt met de acceptatie en betrokkenheid van medewerkers. Betrek daarom meer medewerkers dan alleen communicatie of HR-medewerkers in het project. Het liefst al in een vroeg stadium, bij het ontwerp- en ontwikkelingsproces. Organiseer bijvoorbeeld feedbacksessies of focusgroepen om wensen en behoeften te achterhalen. Betrokken medewerkers helpen je impact te maken met het intranet.
3. Persoonlijk en relevant
Een effectief intranet is een intranet dat medewerkers aanspreekt en relevant is voor hun dagelijkse werkzaamheden. Zorg ervoor dat het intranet een mix van nieuws, updates, interne successen, best practices en persoonlijke verhalen is. Denk ook na over wie er nieuws deelt. Nodig collega's uit om te bloggen of successen op papier te zetten. Maak hiervoor bijvoorbeeld gebruik van een contentkalender zodat er regelmatig nieuwe content geplaatst wordt.
Personaliseer de inhoud op basis van de interesses en behoeften van individuele medewerkers, bijvoorbeeld door gebruik te maken van personalisatie-algoritmen of aanpasbare nieuwsoverzichten.
4. Interactie en samenwerking stimuleren
Een intranet moet geen eenrichtingsverkeer zijn, maar juist een platform waarop medewerkers kunnen communiceren en samenwerken. Implementeer functies zoals discussieforums en reactiemogelijkheden. Moedig medewerkers ook aan om hun kennis en expertise te delen en bevorder een cultuur van samenwerking. Creëer een positieve kennisdelingscultuur en erken en beloon medewerkers die hun bijdragen leveren. Denk daarnaast bijvoorbeeld aan het organiseren van interne webinars of Q&A-sessies, waar medewerkers hun kennis kunnen delen.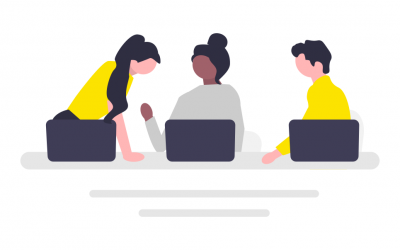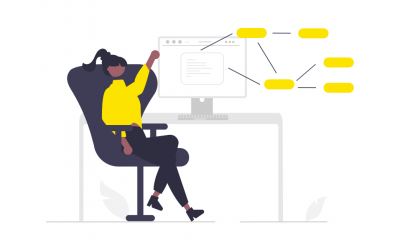 5. Integreer met andere systemen
Om impact te maken met jouw intranet is integratie met andere systemen van belang. Koppel het intranet met je HR-systeem, projectmanagementtools en je CRM. Zo zorg je ervoor dat het jouw intranet hét startpunt van de werkdag wordt voor medewerkers.
Ook belangrijk om aan te denken: medewerkers die niet dagelijks gebruikmaken van een pc. Vaak is dit een groep die geen inlog hebben voor bijvoorbeeld Microsoft 365, de zogenoemde eerstelijnsmedewerkers. Voor hen is het intranet geen 'start van de werkdag', maar er zijn wel manieren om hen te betrekken bij het intranet. Om te beginnen door te kijken naar hoe zij toegang krijgen tot het intranet. Zorg er bijvoorbeeld voor dat het intranet te bereiken is via ieder apparaat, dus ook de smartphone.
Een intranet in je Microsoft 365 omgeving
Ben je op zoek naar een (nieuw) intranet, maar dan wel in je vertrouwde Microsoft-omgeving? In dit webinar geven we je drie mogelijkheden van een intranet dat eenvoudig te onderhouden is, bijvoorbeeld door de communicatieafdeling. Zonder maatwerk of lastige constructies.
Dit is wat we nog meer schreven over intranet: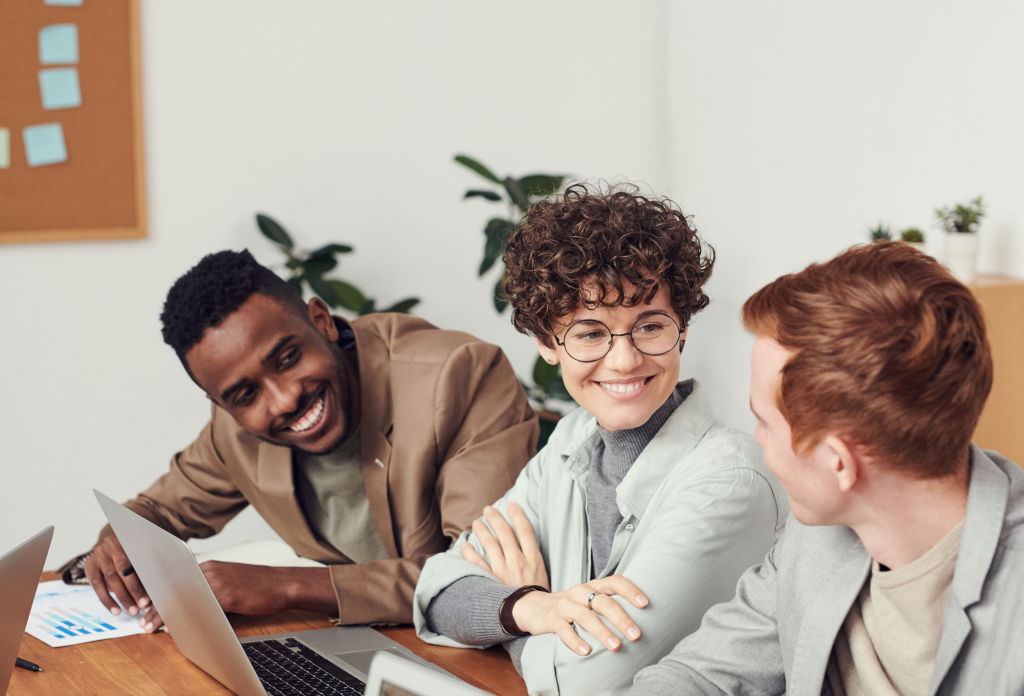 Interne communicatie: welk middel gebruik je wanneer?
In de dynamische wereld van vandaag is een goed functionerende organisatie afhankelijk van vele factoren. Interne communicatie is hier een cruciaal onderdeel van. Het vormt de ruggengraat van een succesvolle werkomgeving en vraagt daarom om goed beleid. In deze blog kijken we naar verschillende communicatiemiddelen en hoe je deze in kunt zetten. Want welke informatie [...]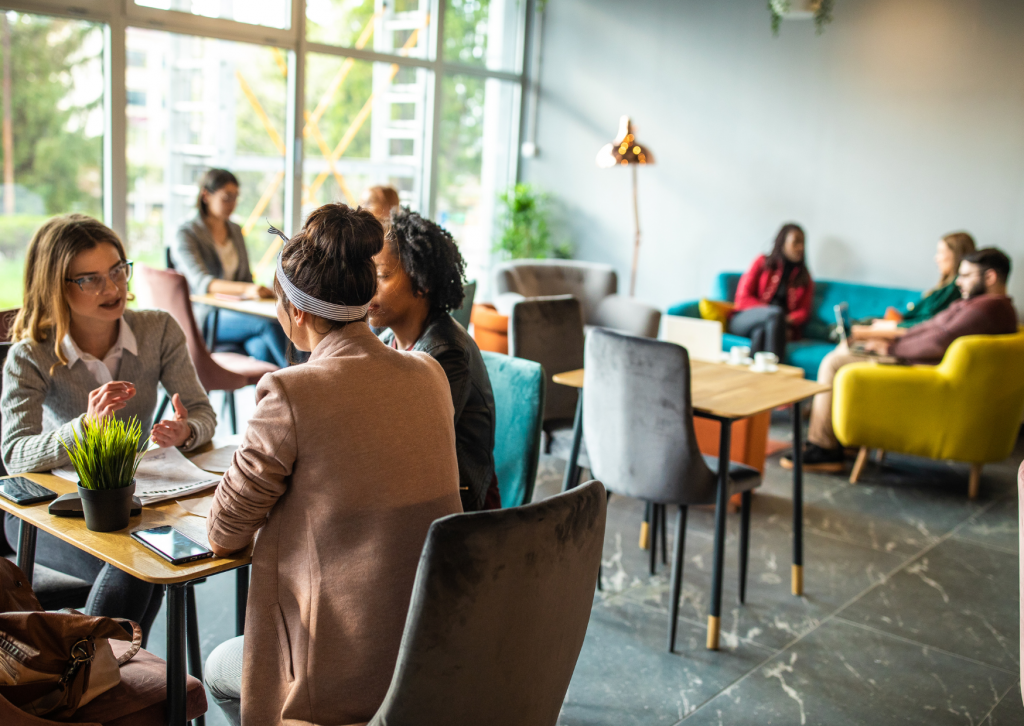 Hoe meet je het succes van je intranet?
Na veel inspanning van jou en je team heb je een intranet gerealiseerd! Nu is de grote vraag: behaal je de doelen die je vooraf had gesteld? Wat is het succes van jouw intranet en hoe meet je dat? Daar gaan we in deze blog op in. Starten bij de basis Het is belangrijk om [...]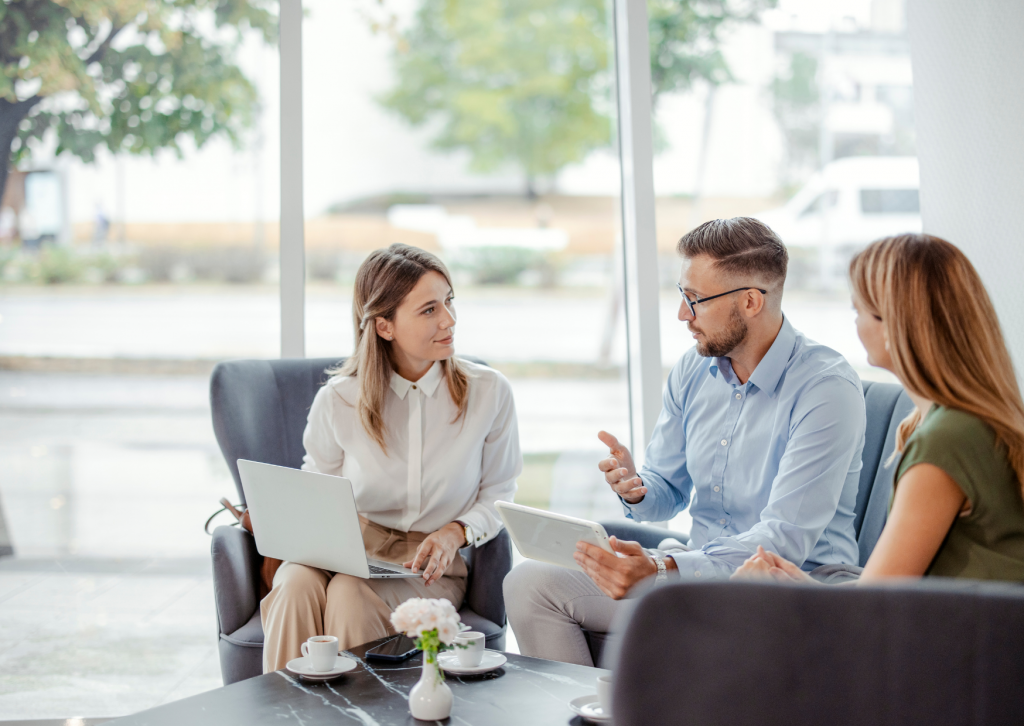 Vijf communicatie-uitdagingen waar een intranet het antwoord op is
Veel bedrijven maken gebruik van een intranet. Het biedt namelijk allerlei voordelen en het kan heel goed helpen bij verschillende interne communicatie-uitdagingen. Zo draagt het bij aan meer betrokkenheid, kan het de tevredenheid van je werknemers verhogen én helpt het bij de verbinding. Simpel gezegd heeft een intranet grote impact op de communicatie binnen je [...]