De manier van werken is de afgelopen jaren enorm veranderd. Denk alleen al aan de locatie; meer dan ooit werken medewerkers thuis. Daarnaast beschikken organisaties over steeds grotere hoeveelheden data. Data die intern gedeeld wordt, of juist extern met zakelijke partners of leveranciers. Deze ontwikkelingen zorgen ervoor dat documentmanagement steeds complexer wordt.
Een belangrijke stap op het gebied van gegevensbescherming en -beheer is om te weten wat jouw data is en waar deze zich bevindt. Vervolgens kun je met Data Lifecycle Management en Records Management de levenscyclus van data te beheren. En op dat vlak zijn er op Ignite 2022 interessante features aangekondigd die deze processen ondersteunen. In deze blog bespreken we de vier veranderingen die Microsoft op het gebied van documentbeheer heeft aangekondigd.
1. Integratie van Power Automate met retentielabels
Deze integratie maakt het mogelijk om aan het einde van een bewaarperiode een Power Automate-stroom uit te voeren. Hierdoor kun je bijvoorbeeld automatisch admins vragen om content te reviewen voordat het gearchiveerd of vernietigd wordt. Of berichten van een samenwerksite automatisch archiveren na een bepaalde tijd. Een interessante stap binnen Data Lifecycle management!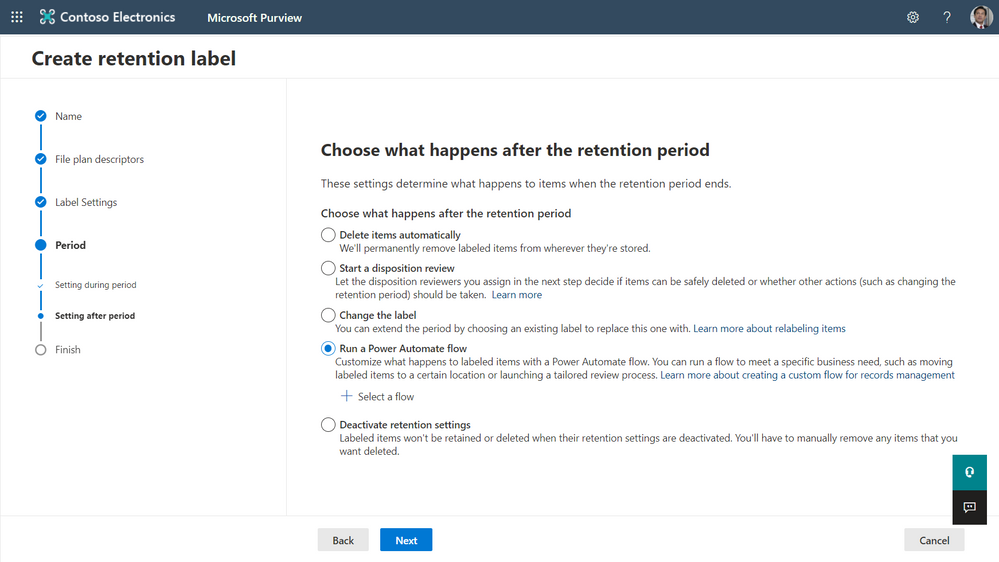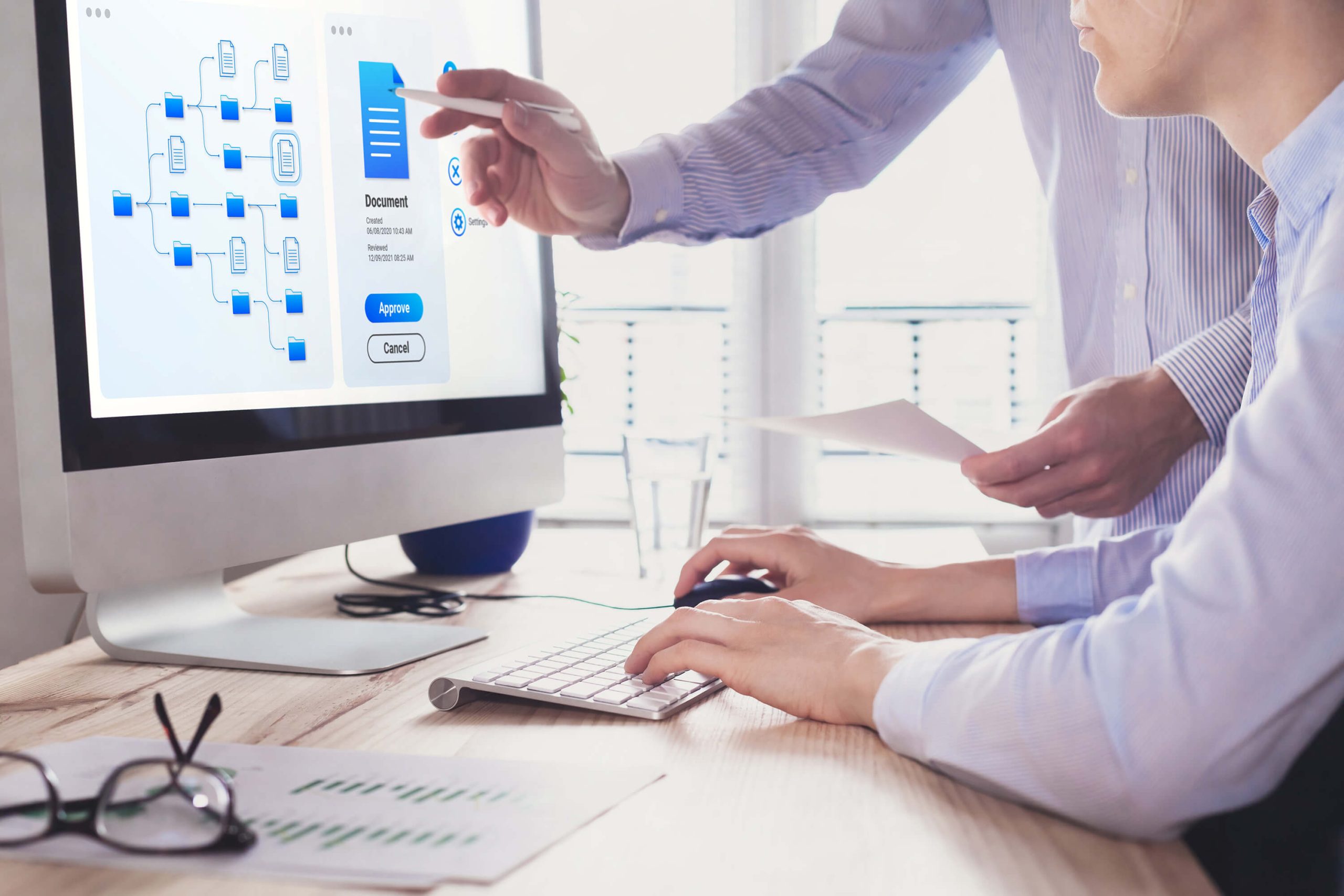 2. Nieuwe labels maken, getriggerd door event
Met Microsoft Graph-API's voor recordbeheer kun je nieuwe bewaarlabels maken op basis van een gebeurtenis. Denk bijvoorbeeld aan een medewerker die het bedrijf verlaat. Op dat moment moet er iets gebeuren met de documenten van die medewerker. Of wat dacht je van het moment dat een project afgerond is, dan moeten documenten gearchiveerd worden. Op basis van dit soort 'gebeurtenissen' kun je nu labels aanmaken.
3. Mogelijkheid tot instellen van labels direct vanuit Teams
Het is voor eindgebruikers mogelijk om vanuit hun eigen Teams-omgeving labels met bewaar- en verwijderingsinstellingen mee te geven aan documenten. Gewoon vanuit het tabblad bestanden in Teams. Voorheen moest je eerst naar een onderliggende SharePoint-site om dit te bewerken. Deze feature is direct te gebruiken. Zie de demo hieronder voor extra uitleg.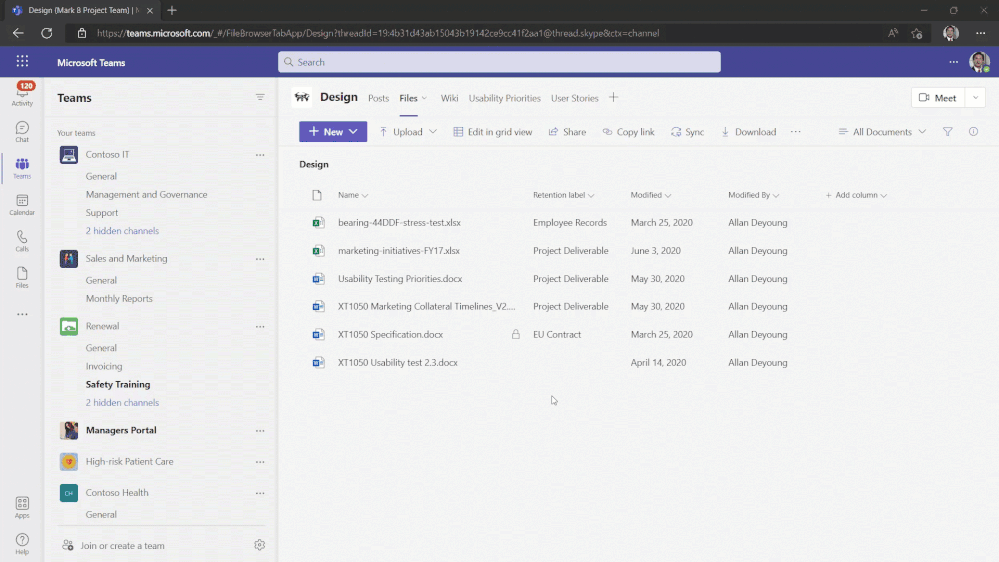 4. Retentie voor cloudbijlagen
Stel, een eindgebruiker slaat een document op op SharePoint of OneDrive. Vervolgens deelt diegene de link hiervan met collega's. Voorheen kon je alleen de laatste versie terugvinden van dat bestand, waar inmiddels al volop wijzigingen in gedaan zijn door andere gebruikers. Nu kan een admin ook die eerst gedeelde versie terugvinden. Dit is bijvoorbeeld interessant als het gaat om naleving van de regelgeving in de financiële sector.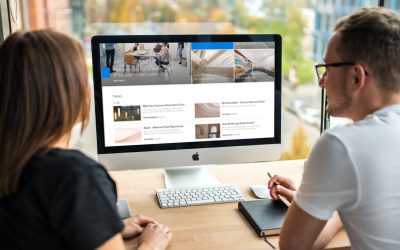 Wil je meer weten over documentbeheer binnen Microsoft 365
Heb je een specifieke vraag hierover of wil je weten hoe je oplossingen van Microsoft 365 jouw organisatie kunnen helpen? Vul dan het formulier hiernaast in en we nemen graag contact met je op.