Eind 2019 ontving Valo de prijs voor 'Beste Intranet/Extranet van 2019? op de ESPC Awards. 2020 is amper een maand onderweg en het is alweer tijd voor een nieuwe onderscheiding. Valo heeft namelijk de 'Intranet Choice – Europe' en 'Intranet Choice – North America' gewonnen! Fijn dat onze partner zoveel erkenning krijgt voor het mooie social intranet dat zij aanbieden.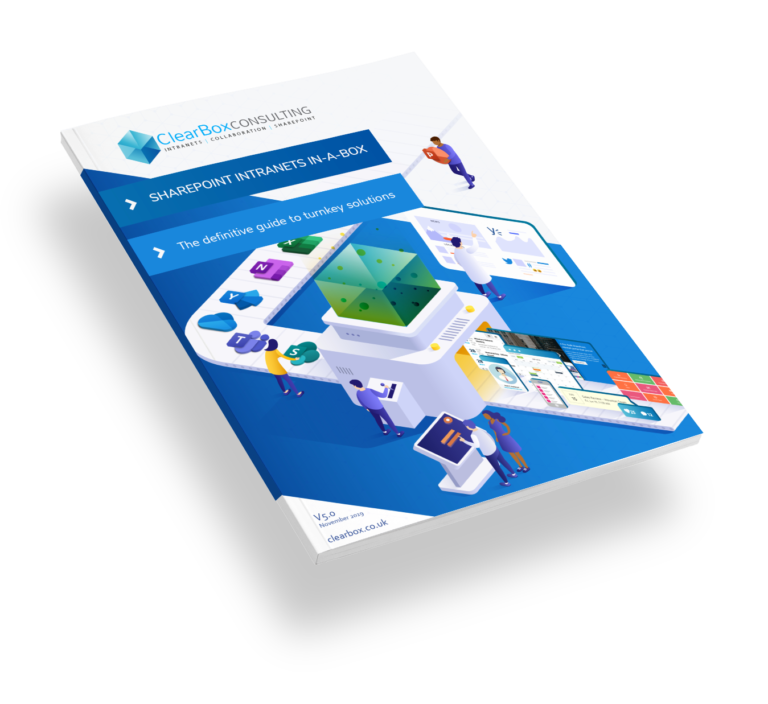 ClearBox besteedde meer dan 700 uur aan het maken van hun onafhankelijke beoordelingsrapport: 'in-a-box producten van SharePoint intranet'. Zij behandelen in het rapport meer dan 50 producten met als doel hun doelgroep te laten zien hoe SharePoint (on-premises en online) kan worden omgezet in een volledig uitgeruste intranet en samenwerkingsomgeving. Een terugkerende vraag die ClearBox vaak krijgt is: Wie is nou eigenlijk de beste van allemaal? Daar hebben zij het volgende op: "Er is niet één 'beste' product: er is alleen een product dat het beste aansluit bij jouw behoeften, en daarom moedigen we potentiële kopers aan om eerst de basis te leggen voor vereisten en strategie."
Intranet Choice – Europe 2020
Valo is blij dat het rapport ook het moderne SharePoint meeneemt. Dat was eerder nog niet het geval. Valo volgt de innovaties van Microsoft op de voet en maakt daarin steeds een sterke productkeuze. Hierdoor is het voor de gebruikers van een social intranet mogelijk om de omgeving naar jouw persoonlijke behoeften aan te passen. Ondersteuning voor een meertalig intranet is ook aanwezig en omvat een automatische vertaling. In de gewonnen categorie worden SharePoint leveranciers meegenomen met een gevestigd aantal klanten en aanzien in de branche.
ClearBox benadrukt het gemak waarmee Valo content creëert en prijst hen in vergelijking met het aantal functies dat we in het product bieden. Valo Intranet is een volwassen maar constant verbeterend product dat veel verschillende industrieën en organisaties aanspreekt. Mooie woorden voor het product dat Valo aanbiedt.
Waarom Valo deze awards heeft gewonnen volgens Sam Marshall, de directeur van ClearBox Consulting:
"Based on our scenario scores, pricing, vendor track record and customer feedback, some products do stand out in our opinion, and deserve recognition for it."
"Valo closely follows Microsoft innovations, and makes a solid product choice with plenty of scope to customize to your needs. Support for a multilingual intranet is robust and includes automatic translation."
Valo's ClearBox prijzenkast
Meer weten over de voordelen of implementatie van een intranet van Valo? Neem contact op!