c)solutions heeft aantoonbare kennis opgebouwd en ervaring opgedaan in de educatie sector en bewijst hiermee dat het voldoet aan de hoge eisen die door Microsoft worden gesteld aan het selecte aantal partners in Nederland die zich Authorized Education Partner mogen noemen.
Microsoft licenties voor educatieve gebruikers
Met de marktkennis en specifieke kennis van de educatieve licentie structuren bewijst c)solutions dat het academische instellingen op een hoog niveau te adviseren.
"By becoming AEPs, partners show themselves to be committed and trained in providing discounted Microsoft academic products to the education market. This authorization, along with our other education partner initiatives, gives our partners recognition of their areas of expertise and our academic customers the confidence that they are buying from academic IT specialists."
Anthony Salcito, vice president of Education for Microsoft Corp.'s Worldwide Public Sector
AEP programma
Het programma is ontworpen om voor eindklanten en partners de tevredenheid te verhogen en om de communicatie en service aan partners te verbeteren met een standaard aantal voorwaarden, betere opleidingsmogelijkheden en nieuwe middelen en instrumenten om het kanaal op de hoogte te houden van actuele informatie over nieuwe producten en evenementen. Tevens wordt hiermee voorkomen dat academische licenties op de verkeerde wijze binnen het kanaal verkocht worden.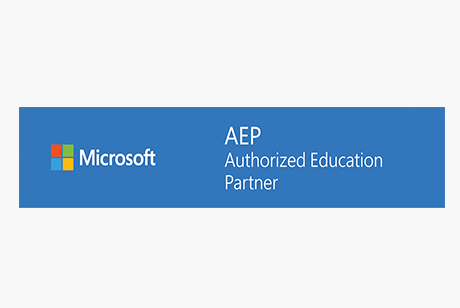 De inzet van SharePoint voor jouw organisatie
c)solutions kan je helpen met het aanvragen van deze licenties voor jouw organisatie. Wij helpen je graag verder!