Binnen c)solutions hebben wij een uitdagende stage voor gemotiveerde Hbo-studenten HBO-ICT. Per direct bieden wij een uitdagende meeloopstage/werkervaringsstage waar je alle ins en outs kan leren kennen op het gebied van het bouwen en beheren van website(s) voor onze klanten. Je krijgt de mogelijkheid om mee te werken aan de websites van onze klanten. Binnen de afdeling systeemontwikkeling bouwen wij websites en webshops met behulp van WordPress en Magento.
Werkzaamheden
Als stagiair systeemontwikkeling ben je bezig met het analyseren van de huidige werkwijze en vastleggen van een nieuwe manier van werken. Daarnaast doe je onderzoek naar de (on)mogelijkheden van nieuwe technieken of kom je vanuit jouw opleiding met een mooie opdracht. Je werkt mee met ervaren ontwikkelaars op klantprojecten en bent betrokken bij het gehele (ontwikkel) proces en werkt mee op alle punten ervan, waaronder functioneel ontwerp (consultancy), softwarearchitectuur, databasemodelering, programmeren, testen, deployment en afstemming met de klant en/of eindgebruikers.
Je gaat werken met
PHP, Javascript, HTML5, CSS en XML;
WordPress en Magento;
Databases Mysql, Mssql en Oracle;
Linux, Plesk en Apache.
Wij zoeken iemand die…
met gezond enthousiasme en veel interesse in software development;
die communicatief vaardig en gemotiveerd is om klanten verder te helpen, vanuit ons kantoor of op locatie bij de klant;
die in teamverband maar ook zelfstandig kan werken.
Wat kun je verwachten als je solliciteert?
Eerste contact
Natuurlijk hopen we al een beeld van je te krijgen op basis van de informatie die je achterlaat. Bevalt het ons? Dan gaan we lekker snel door en nemen we contact met je op om te bespreken of onze verwachtingen matchen met de jouwe. Zo ja, nodigen we je uit.
Kennismaken
Je eerste gesprek is een kennismaking met onze recruiter Veerle. Met haar zul je wat dieper ingaan op de inhoud van de functie en ontdek je of de match er inderdaad is. Is er een klik? Dan bespreek je met haar direct de formele zaken en voorwaarden.
Vervolgafspraak
Als Veerle en jij er nog steeds van overtuigd zijn dat we een match zijn, zien we je snel weer voor een verdiepingsgesprek over de functie. Dit gesprek voer je met jouw toekomstige manager en/of een collega. Meestal bepalen we na dit gesprek of je een aanbod krijgt.
Tot maandag!
We doen je een aanbod en zorgen dat we alle papieren zo snel mogelijk in orde maken. Mocht je in de tussentijd toch nog vragen hebben of nog eens langs willen komen, dan ben je natuurlijk van harte welkom!
Interesse of vragen? Neem contact op met onze recruiter Veerle Bender!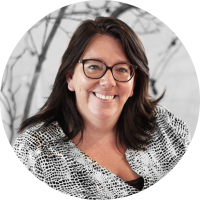 Lijkt dit jou wat? Vul dan ons sollicitatieformulier in!
Zoek je geen meeloop- maar een afstudeerstage? Bekijk dan de volgende vacatures!
Afstudeerstage Valo
Wij zoeken een nieuwsgierige en fanatieke afstudeerder die zich vastbijt in Valo en de andere aanbieders van social intranettten in de vorm van een markt- en concurrentie-onderzoek.
Afstudeerstage SharePoint
Wij zoeken een afstudeerder die zich vastbijt in de inhoud van de release van SharePoint 2019 en de waarde van een migratie naar SharePoint 2019 per klantgroep in kaart brengt.