Heb jij passie voor IT en voor de Microsoft solutions? Heb jij ervaring met het ontwerpen, ontwikkelen en opleveren van software? Dan hebben wij voor jou de ideale baan!
Jaarlijkse skivakantie
Eindejaarsfeest
Kennissessies
Sportieve uitjes
€2.750 – €6.000 per maand
28 vakantiedagen
Leaseauto, laptop & telefoon
Hybride werken
Onboardingstraject
€4.500 jaarlijks opleidingsbudget
Interne trainingen
Persoonlijk ontwikkelplan
Werkzaamheden
Als Senior Software Ontwikkelaar ben je verantwoordelijk voor het ontwerpen, ontwikkelen en opleveren van software. In samenspraak met de klant en het projectteam bepaal je de technische functionaliteiten en de juiste software architectuur. Je houdt je bezig met het adviseren, ontwikkelen, testen, afleveren, instrueren en evalueren van software oplossingen (zowel klantspecifiek als standaard). Daarnaast ben je betrokken bij het gehele ontwikkelproces en kan ondersteuning bieden op alle punten ervan, waaronder functioneel ontwerp (consultancy), softwarearchitectuur, modelering van databases, programmeren, testen, deployment en afstemming met de klant en/of eindgebruikers. Bij grotere projecten kun je ingezet worden als team lead, waarbij je collega's op een coöperatieve wijze aanstuurt en bijdraagt tot correcte opvolging van het project. Om jezelf te blijven ontwikkelen houd je jezelf up-to-date met relevante productkennis en ben je bereid in- en externe productinformatiesessies bij te wonen betreft innovaties op automatiseringsgebied.
Wat neem je mee?
heeft een relevante HBO opleiding richting (technische) Informatica;
minimaal 5 jaar (ontwikkel)ervaring; het is een pré als je MCSD bent;
ervaring met C#;
kennis van technieken als ASP.Net, MVC, XML Web Services, WCF, Linq, HTML5, CSS, jQuery en Angular;
 kennis van SQL server en databasemodellering;
ervaring met ontwikkeltools zoals Visual Studio en Team Foundation Server.
Wij zoeken iemand…
die interesse heeft in Azure Cloud Services, Office 365 en Universal app development;
met een creatieve geest en analytisch vermogen;
met een klantvriendelijke en pragmatische instelling;
die klantsituaties om kan buigen in concrete oplossingen;
die gewend is in een projectmatige omgeving te werken en in teamverband en zelfstandig kan werken;
die vernieuwend kan zijn en nieuwe technieken wil leren
met uitstekende beheersing van de Nederlandse én Engelse taal
Zo ziet je toekomstige werkplek eruit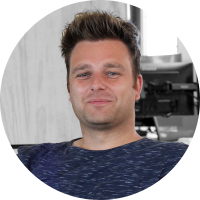 Het leukste is dat je bij bedrijven komt, waar je anders nooit binnenkomt. De ene keer is je klant een productiebedrijf, de andere keer kom je binnen bij een museum. De volgende dag werk je bijvoorbeeld in een bibliotheek, dus dat is wel heel erg divers allemaal. Dat vind ik heel leuk, dat je bij de klant binnenkomt en met ze mee kan denken over hun ideale digitale werkomgeving. 
Wat kun je verwachten als je solliciteert?
Eerste contact
Natuurlijk hopen we al een beeld van je te krijgen op basis van de informatie die je achterlaat. Bevalt het ons? Dan gaan we lekker snel door en nemen we contact met je op om te bespreken of onze verwachtingen matchen met de jouwe. Zo ja, nodigen we je uit.
Kennismaken
Je eerste gesprek is een kennismaking met onze recruiter Veerle. Met haar zul je wat dieper ingaan op de inhoud van de functie en ontdek je of de match er inderdaad is. Is er een klik? Dan bespreek je met haar direct de formele zaken en voorwaarden.
Vervolgafspraak
Als Veerle en jij er nog steeds van overtuigd zijn dat we een match zijn, zien we je snel weer voor een verdiepingsgesprek over de functie. Dit gesprek voer je met jouw toekomstige manager en/of een collega. Meestal bepalen we na dit gesprek of je een aanbod krijgt.
Tot maandag!
We doen je een aanbod en zorgen dat we alle papieren zo snel mogelijk in orde maken. Mocht je in de tussentijd toch nog vragen hebben of nog eens langs willen komen, dan ben je natuurlijk van harte welkom!
Interesse of vragen? Neem contact op met onze recruiter Veerle Bender!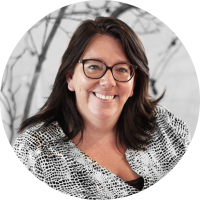 Lijkt dit jou wat? Neem contact met ons op!
Past de rol van software ontwikkelaar niet bij je? We zoeken ook andere collega's!
SharePoint Developer
Als SharePoint developer ben je onderdeel van een team enthousiaste en ervaren Microsoft professionals. Samen met collega ontwikkelaars houd jij je bezig met het bouwen en ontwikkelen van SharePoint portals en websites.
OPEN SOLLICITATIE
Wil je graag werken bij c)solutions?
Maar staat jouw droomvacature hier niet tussen?
Neem contact met ons op!
Functioneel Consultant
Als Office 365/SharePoint consultant ben je verantwoordelijk van het ontwerp tot aan de nazorg bij onze opdrachtgevers. Je bent voor de klant een adviseur en vertaalt het technische van de Microsoft solutions naar het functionele.