Hoeveel eitjes heb jij geteld?

Doe een gok!
Wat leuk dat je onze stand hebt bezocht en dat je een poging wil wagen om te raden hoeveel paaseitjes er in de schaal liggen. We zien je inzending graag tegemoet.
Om het eerlijk te houden voor iedereen hebben wij zes simpele regels:
De bedoeling is te raden hoeveel paaseieren er in de schaal zitten.
De actie loopt van donderdag 31 maart tot en met zaterdag 2 april 23:59.
De winnaar van de actie is de persoon die het juiste aantal paaseieren heeft geraden. Indien het juiste antwoord niet geraden wordt, is de prijs voor de persoon die er het dichtst bij zit. Bij dubbele antwoorden wordt er geloot voor een winnaar.
Na afloop van de gebruikersdag wordt de winnaar gekozen. In april maken we een afspraak om de prijs op te halen op ons kantoor in Bunnik.
Ons prijzenpakket:
Eerste prijs is een €750,- Coolblue kadobon.
Tweede prijs is een €250,- Coolblue kadobon.
Derde prijs is een €100,- Coolblue kadobon.
Medewerkers van c)solutions en familie daarvan zijn uitgesloten van deelname.
     Nu je hier toch bent… toe aan een nieuwe uitdaging?
Bij c)solutions beschikken we over een multidisciplinair team met online expertises. We bezitten samen jarenlange ervaring waardoor implementaties voor Microsoft solutions voor ons een fluitje van een cent zijn. We werken samen met onze partners voor optimaal resultaat.
Onze mensen benaderen en bewaken jouw project over de volle breedte. Resultaatgericht denken én werken, dat is wat we doen om jouw doel snel en effectief te bereiken. Voor ons is belangrijk dat jouw project gaat opleveren wat je er van tevoren van had verwacht. Pas dan zijn wij tevreden!
    Nieuwsgierig geworden?
c)solutions is een groeiende organisatie en continu op zoek naar ervaren mensen die passen binnen ons team. Aarzel niet en stuur een (open) sollicitatie
Eerste contact
Natuurlijk hopen we al een beeld van je te krijgen op basis van de informatie die je achterlaat. Bevalt het ons? Dan gaan we lekker snel door en nemen we contact met je op om te bespreken of onze verwachtingen matchen met de jouwe. Zo ja, nodigen we je uit.
Kennismaken
Je eerste gesprek is een kennismaking met onze recruiter Veerle. Met haar zul je wat dieper ingaan op de inhoud van de functie en ontdek je of de match er inderdaad is. Is er een klik? Dan bespreek je met haar direct de formele zaken en voorwaarden.
Vervolgafspraak
Als Veerle en jij er nog steeds van overtuigd zijn dat we een match zijn, zien we je snel weer voor een verdiepingsgesprek over de functie. Dit gesprek voer je met jouw toekomstige manager en/of een collega. Meestal bepalen we na dit gesprek of je een aanbod krijgt.
Tot maandag!
We doen je een aanbod en zorgen dat we alle papieren zo snel mogelijk in orde maken. Mocht je in de tussentijd toch nog vragen hebben of nog eens langs willen komen, dan ben je natuurlijk van harte welkom!
Interesse of vragen? Neem contact op met onze recruiter Veerle Bender!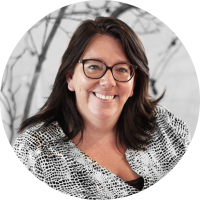 Heb jij de juiste skills: lef - luisteren - humor - creatieve oplossingen? Reageer dan snel!
Meer weten over Omnia's ISMS oplossing?
Neem contact op voor een advies op maat